Mġarr ix-Xini Tower#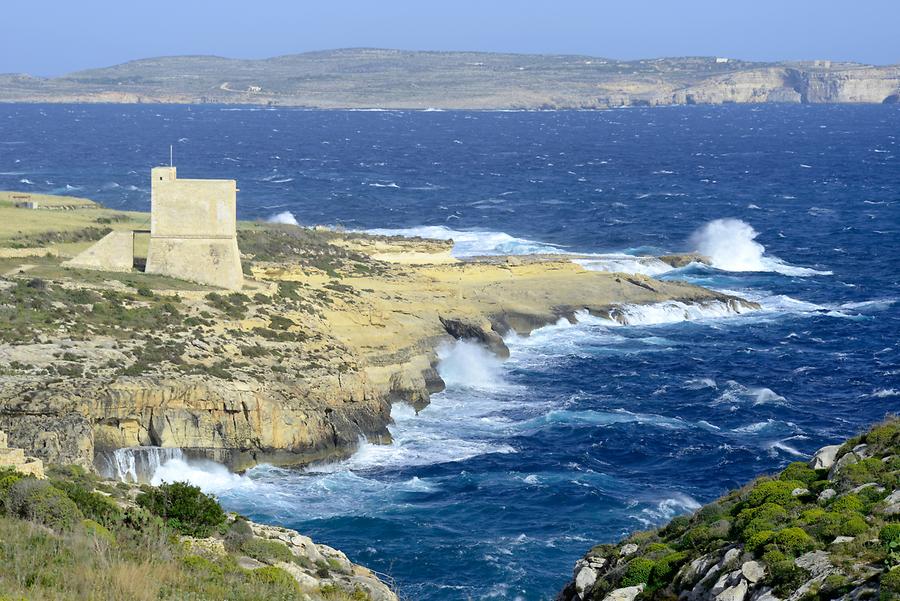 ...the storm-tossed Mġarr ix Xini Bay attracts visitors with its unspoilt landscape guarded by a mighty tower. The Order of Saint John protected all important bays of the Maltese archipelago with watch towers - as an early warning system against the constant pirate raids.
...lockt der sturmumtoste Mgarr-Fjord mit einer unberührten Landschaft, bewacht von einem mächtigen Turm. Die Johanniter ließen alle wichtigen Buchten des maltesischen Archipels mit Wach- und Signaltürmen schützen – als Frühwarnsystem vor den ständigen Piratenüberfällen.