Paradise Bay in Stormy Weather#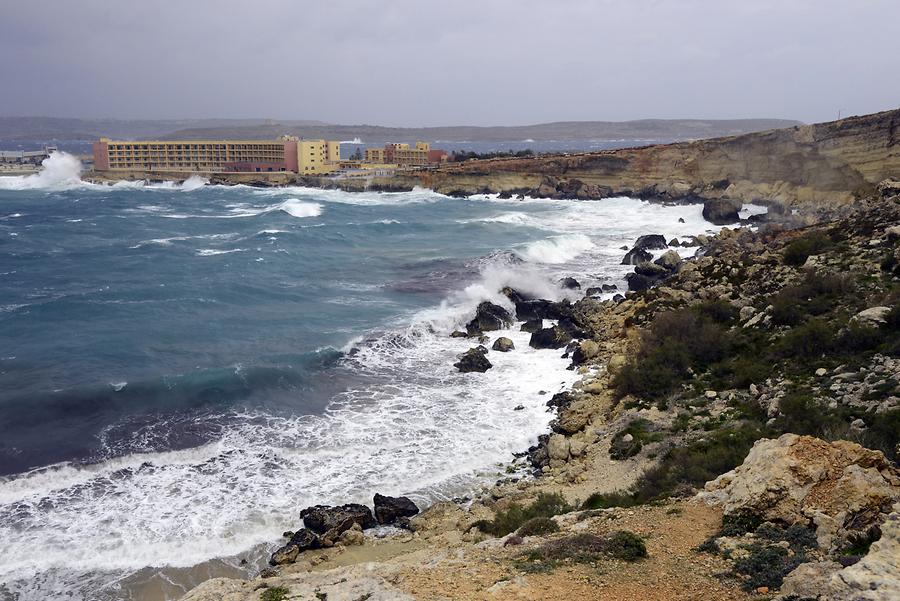 Caution is required also in the safe port of Ċirkewwa
Ċirkewwa, Malta
. In the adjacent bay with the idyllic name Paradise Bay, the stormy sea demonstrates how fast the expulsion from Paradise occurs.
Auch im sicheren Hafen von Ċirkewwa
Ċirkewwa, Malta
ist Vorsicht geboten. In der angrenzenden Bucht mit dem idyllischen Namen Paradise Bay zeigt die stürmische See, wie schnell es zur Vertreibung aus dem Paradies kommen kann.