Bells in the forground#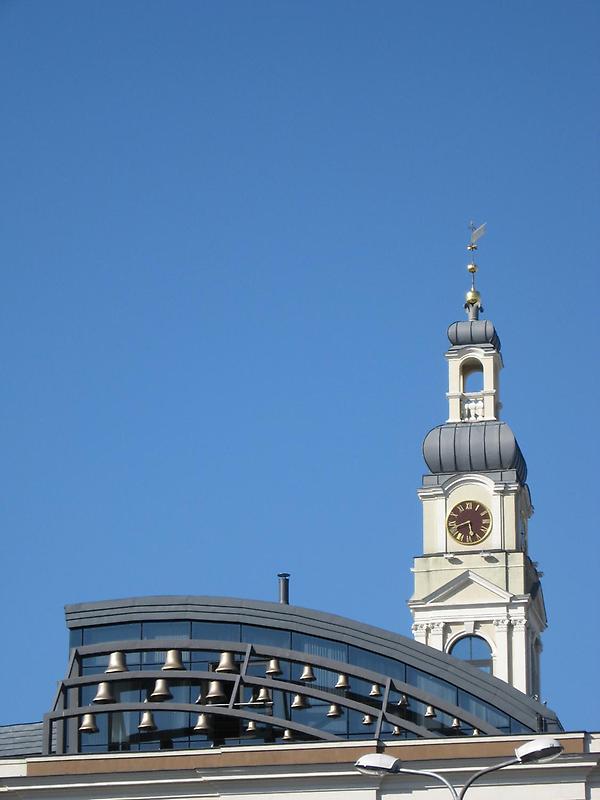 The bells in the forground were originally cast in the 13th century, but were remounted on the roof of the Riga City Council (Town Hall) building in the late 20th century.

The modern carillon forms a striking contrast to the Town Halls 18th century clock tower. The bells chime every hour on the hour.