Viterbo - Valle Faul, Sculptures 'Il Risveglio' by Seward Johnson 2011#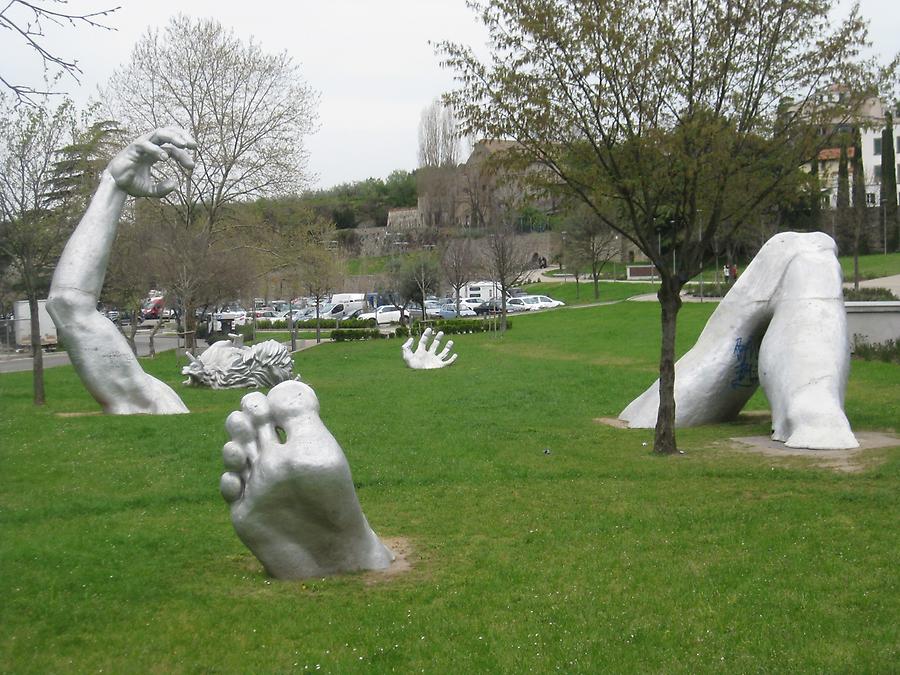 "The Awakening" was created by J. Seward Johnson, Jr. in 1980 and originally installed in Washington, D.C. The sculpture consists of five separate aluminum pieces buried in the ground, giving the impression of a giant trying to free himself from the ground.
"Il Risveglio" wurde 1980 von J. Seward Johnson, Jr. erschaffen und ursprünglich in Washington, DC. aufgestellt. Die Skulptur besteht aus fünf separaten, im Boden vergrabenen Aluminiumteilen, was den Eindruck eines Riesen erweckt, der versucht sich aus dem Boden zu befreien.