Brescia - Roman Theatre#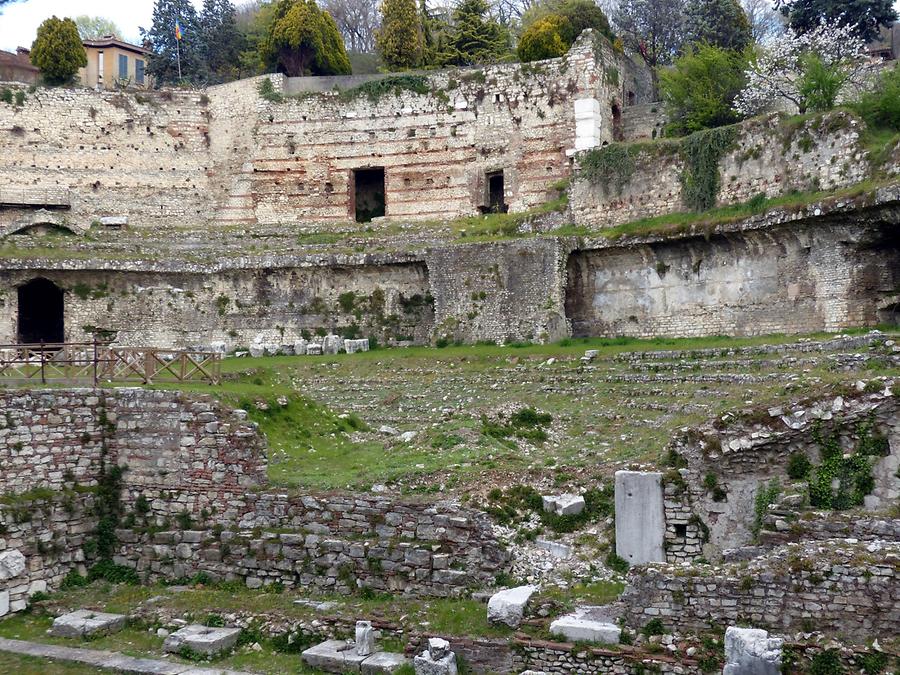 East of the Capitolium the remains of a Roman theatre can be seen. It was built in 73 AD by Vespasian and once one of the largest Roman theatres in northern Italy which could sit a number of approx. 15,000 spectators. After an earthquake in the 5th century its remains were often used for new buildings.
Östlich des sog. Capitolium sind die Überreste eines römischen Theaters zu sehen. Es wurde im Jahre 73 v. Chr. von Vespasian errichtet und war einst eines der größten römischen Theater Norditaliens , in dem ca. 15.000 Zuschauer Platz fanden. Nach einem Erdbeben im 5. Jahrhundert wurden - wie so oft - seine Überreste für Neubauten verwendet.