Raudisandur#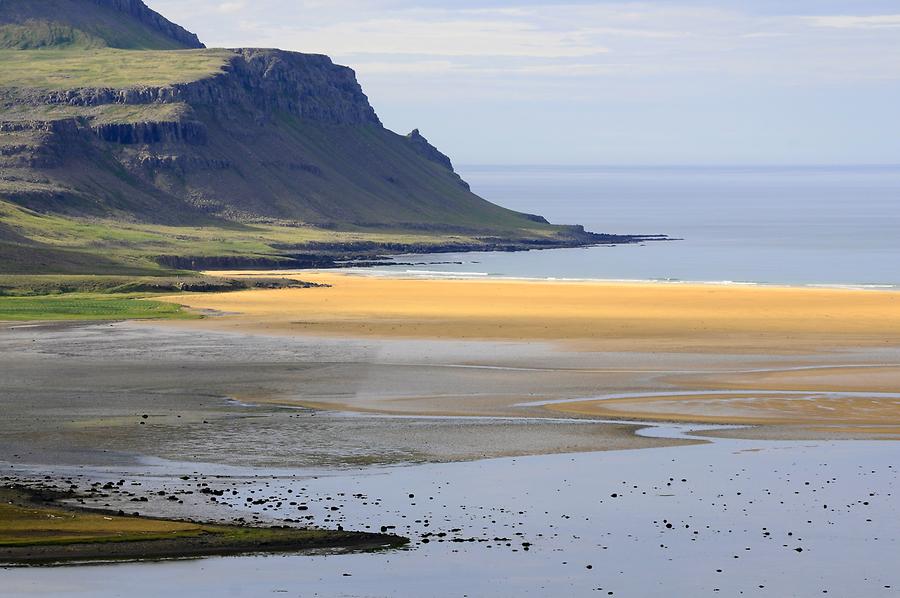 The Snaefellsnes peninsula
Snaefellsnes peninsula, Iceland
is one of the most beautiful sceneries in Iceland thanks to its diversity in the smallest spaces. It is dominated by the 1500 m high volcanic cone Snaefellsjökull with numerous legends growing around it.
Die Halbinsel Snaefellsnes
Snaefellsnes peninsula, Iceland
zählt dank ihrer Vielfalt auf engem Raum zu den schönsten Landschaften Islands. Beherrscht wird sie vom 1500 m hohen Vulkankegel Snaefellsjökull, um den sich zahlreiche Legenden ranken.