Manufactory for Fermented Shark Meat#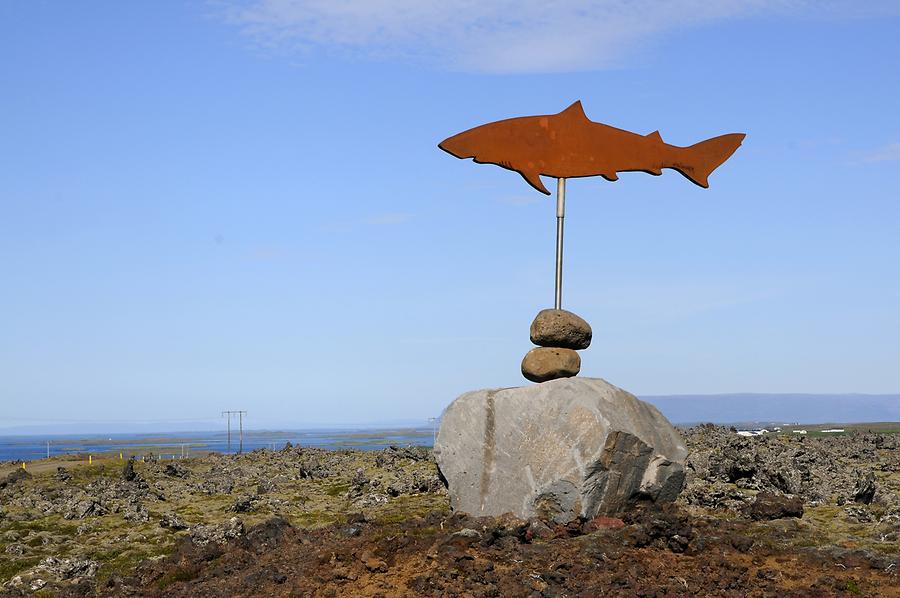 Just follow your nose! A biting smell leads straight to Iceland's most famous manufactory for fermented shark. Bauer Bjarnason is famous all over the island for its fermented shark meat. Every year the owner manufactures almost 200 animals. The traditional preparation of so-called Hakarl is tedious: gutted and cleaned the shark comes for two months into a gravel pit to dry. There, all the toxins are emptied out. After the shark has been exhumed, the pieces of meat have to hang in a dry hut for weeks where they develop a truly breathtaking smell, because in the slow rotting process large quantities of ammonia are released. The consumption of the rotten shark meat proves to be a real dare.
Immer der Nase nach! Ein beissender Geruch führt schnurstracks zu Islands berühmtestem Haifischhof. Bauer Bjarnason ist auf der ganzen Insel bekannt für seinen fermentierten Hai. Jährlich verarbeitet er knapp 200 Tiere. Die traditionelle Zubereitung von sogenannten Hakarl ist langwierig: Ausgenommen und gesäubert kommt der Hai für zwei Monate zur Trocknung in eine Kiesgrube. Dort fließen sämtliche Giftstoffe ab. Nachdem der Hai wieder ausgegraben wurde, hängen die Fleischstücke wochenlang in einer Trockenhütte, wo sie einen wahrhaft atemberaubenden Geruch entwickeln, weil beim langsamen Verrottungsprozess große Mengen an Ammoniak frei werden. Der Verzehr des verrotteten Hais erweist sich als wahre Mutprobe.