Latrabjarg - Puffin#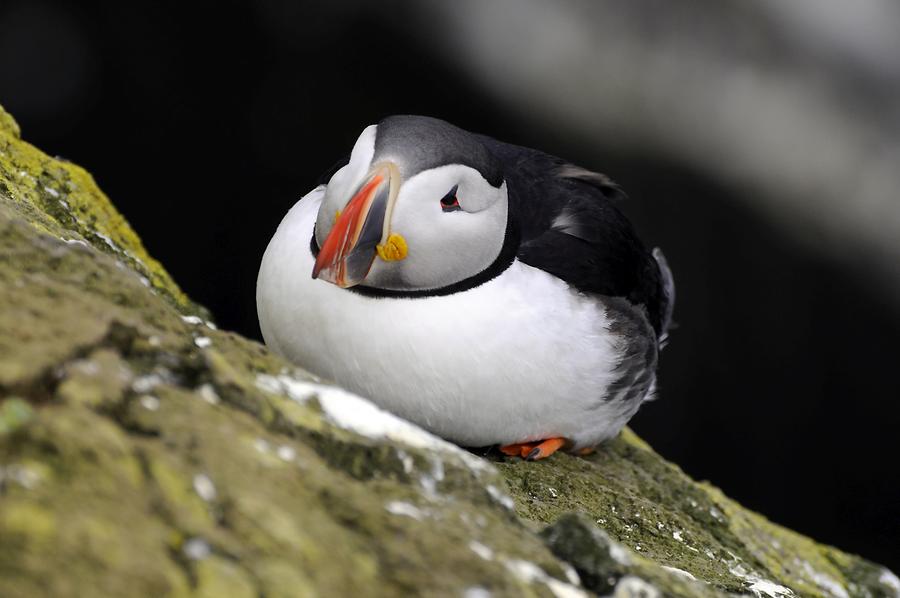 At the highest point of the rock the puffins have settled down. They are said to have a particularly close relationship with the trolls. The good-natured fellows feed their chicks when storms make the forage impossible for days.
Am höchsten Punkt des Felsens haben sich die Papageientaucher niedergelassen. Ihnen wird ein besonders enges Verhältnis zu den Trollen nachgesagt. Die gutmütigen Gesellen füttern nämlich die Küken der Papageientaucher, wenn tagelange Stürme die Futtersuche unmöglich machen.