Geyser#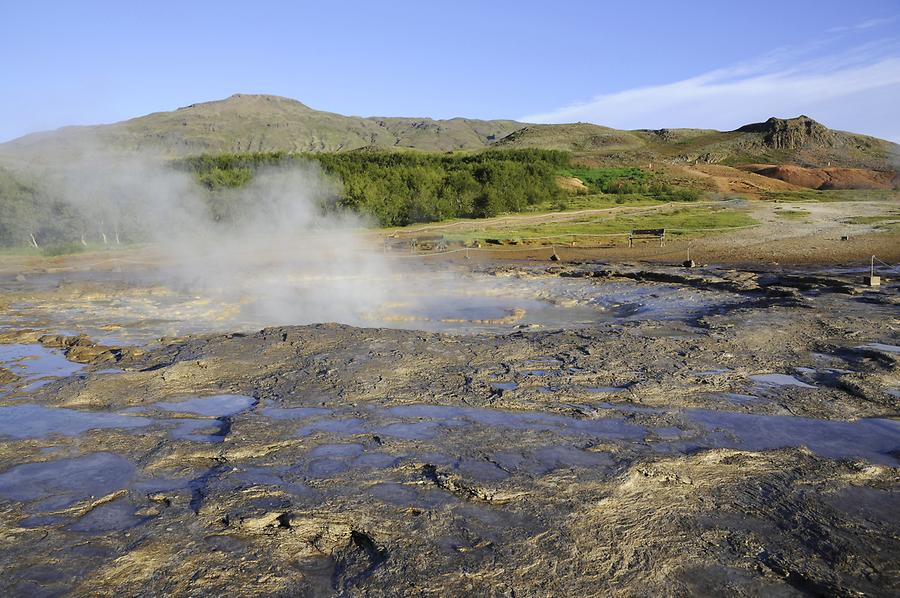 It named all the gushers of the world: 'Geyser'
Geyser, Iceland
meaning 'to gush out' in Icelandic. Geologists estimate the age of the great gusher at more than 10,000 years. The geyser had its most active period in the 18th century, when it gushed up every half hour a 70m high water fountain. Then its activity decreased and for almost 100 years it stagnates now.
Er gab allen Springquellen der Welt seinen Namen: "Geysir"
Geyser, Iceland
d.h. auf isländisch "hervorquellen". Geologen schätzen das Alter der großen Springquelle auf über 10.000 Jahre. Seine aktivste Zeit hatte Geysir im 18. Jahrhundert, als er jede halbe Stunde eine 70 m hohe Wasserfontäne emporschleuderte. Dann verringerte sich seine Tätigkeit und seit knapp 100 Jahren schlummert er ruhig vor sich hin.