On the Road to Askja#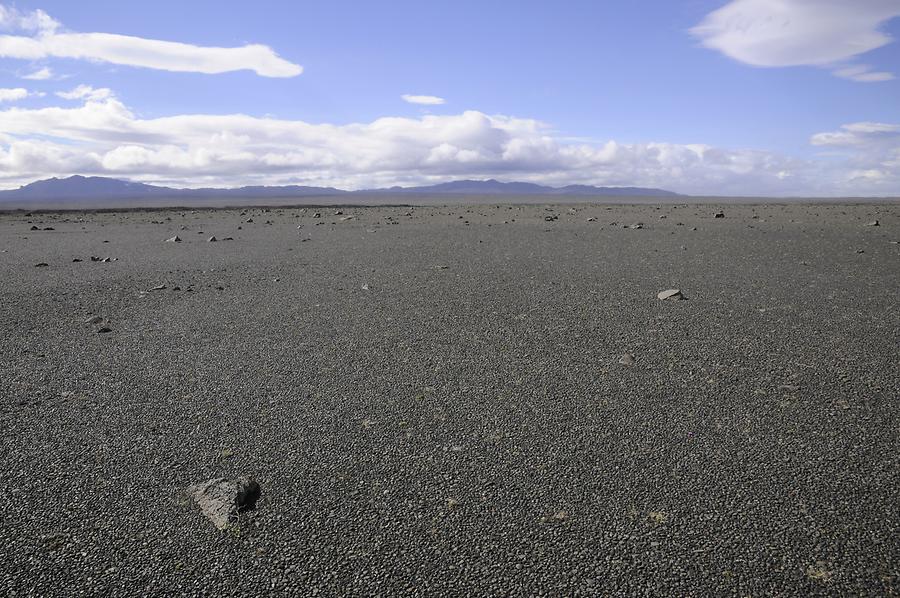 A 100 km long track leads through Ódáðahraun, the 'criminal's lava field'. The inhospitable area owes its peculiar name to the fact that once condemned criminals sought refuge here to escape persecution. According to medieval law, ostracism was regarded as the most severe punishment declaring the condemned man to be outlawed, who could be killed by anyone. Not many of the outlaws survived the sand and snow storms in Iceland's largest lava field.
Eine 100 km lange Piste führt durch die "Wüste der Missetäter". Ihren eigenartigen Namen verdankt die unwirtliche Gegend der Tatsache, dass sich einst verurteilte Kriminelle hierher flüchteten, um einer Verfolgung zu entgehen. Nach mittelalterlichem Recht galt Ächtung als schwerste Strafe, die den Verurteilten zum Vogelfreien erklärte, der von jedermann getötet werden konnte. Nicht viele der Gesetzlosen überlebten die Sand- und Schneestürme in Islands größtem Lavafeld.