Namafjall - Fumarole#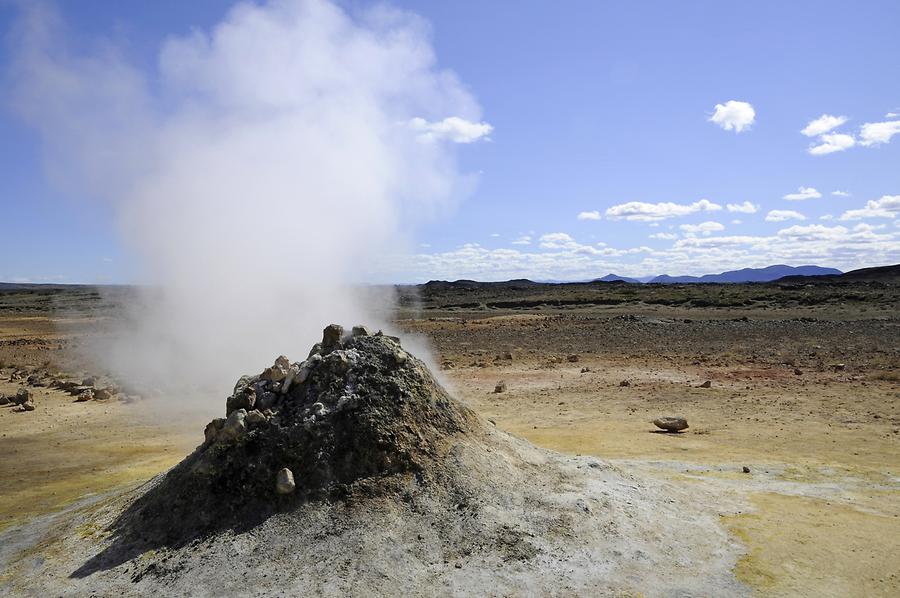 On the large solfatara field of Namafjall you can hear the slurping of boiling mud pots. Hot steam vents, the fumaroles, hiss like small mini volcanoes - a diabolic bubbling and hissing.
Am großen Solfatarenfeld von Namafjall schmatzen kochende Schlammtöpfe. Heiße Dampfquellen, die Fumarolen, fauchen wie kleine Mini-Vulkane. Es blubbert und zischt wie in Teufels Küche.