Imerovigli - Overlooking the Caldera#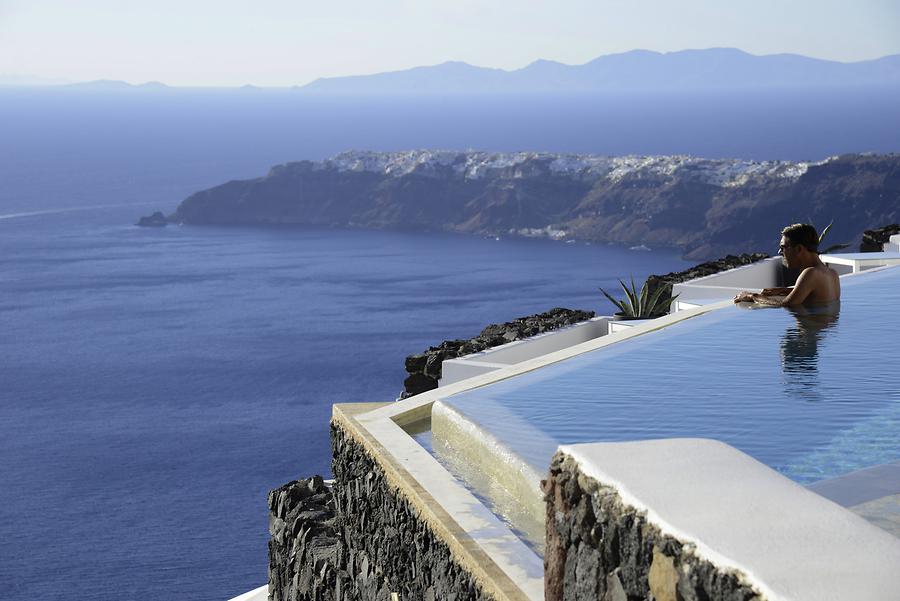 Kleine, aber umso noblere Hotels klammern sich an die steilen Wände des Kraters wie hier in Imerovigli. Zimmer mit Höhlenatmosphäre und atemberaubende Ausblicke lassen die stolzen Preise schnell in Vergessenheit geraten.
Small, but all the more classy hotels cling to the crater's steep walls like here in Imerovigli. Rooms with a cave atmosphere and breathtaking views make the high prices quickly forgotten.