Fira - Cathedral; Inside#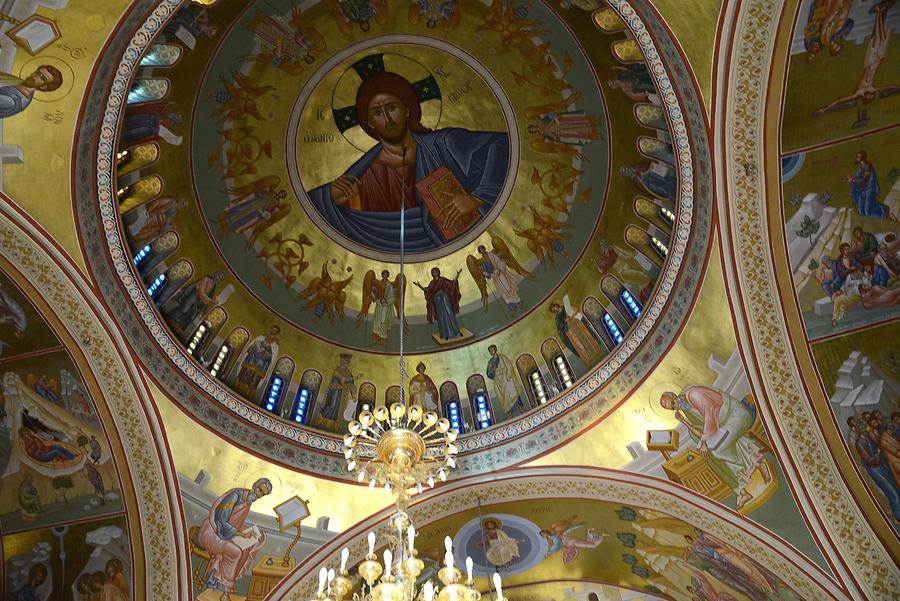 Die Kuppel bildet den höchsten Punkt des Kirchenraumes. Sie steht symbolisch für den Himmel. Folgerichtig blickt von oben Christus als Pantokrátoras, als Allesbeherrscher, auf die Gläubigen. In den Zwickeln der Kuppel leiten die vier Evangelisten in die irdische Sphäre des Kirchenraumes über.
The dome forms the highest point of the church space. It symbolizes the sky. Consequently, from above, Christ looks on the believers as Pantokrátoras, the ruler of the universe. In the spandrels of the dome, the four evangelists lead into the earthly sphere of the church space.