Chapel at the summit of Profitis Ilias#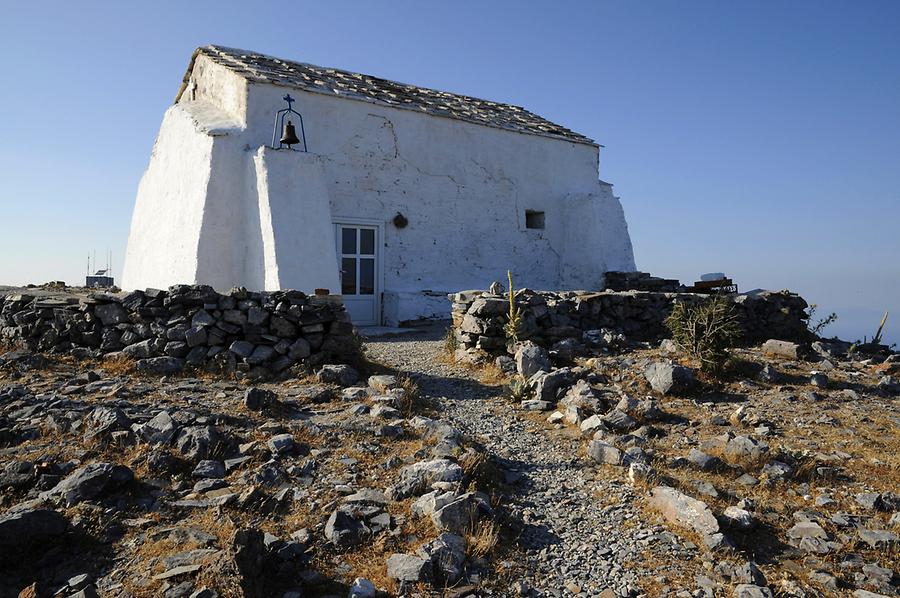 A small chapel marks the summit of Profitis Ilias. The mountain is named after the prophet Eliya, who fled his persecutors to mount Horeb on Sinai. Many elevations on Greek islands carry names of the biblical prophet in remembrance of this story.
Eine kleine Kapelle markiert den Gipfel des Profitis Ilias, benannt nach dem Propheten Eliya, der vor seinen Verfolgern auf den Berg Horeb im Sinai flüchtete. In Erinnerung an diese Geschichte tragen viele Erhebungen auf griechischen Inseln den Namen des biblischen Propheten.