Hildesheim - 'Wernersches Haus'#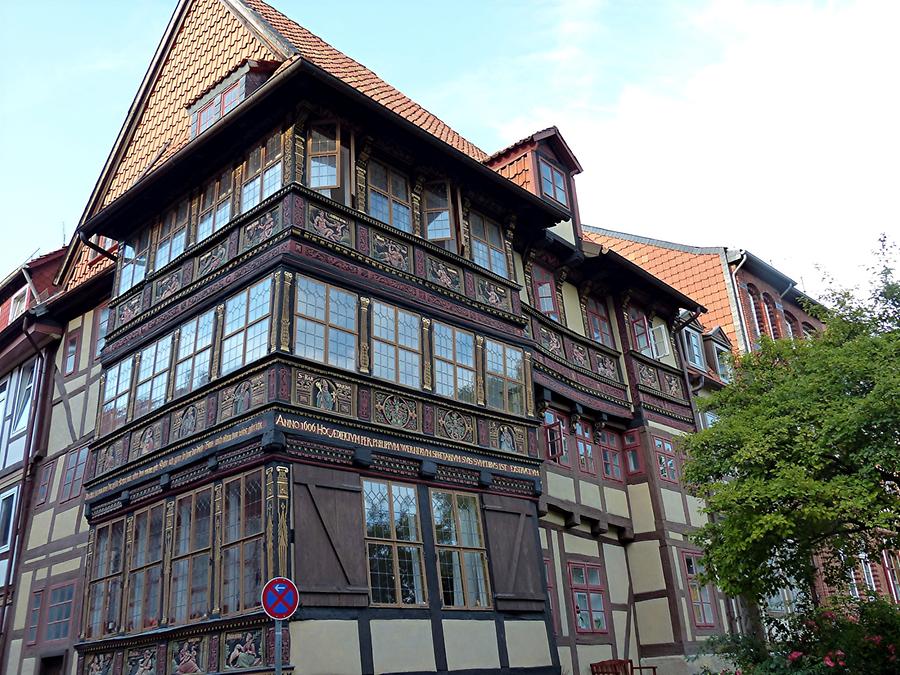 The typical Renaissance half-timbered house for the upper middle class from 1606 shows a total of 29 picture panels on its - with carvings richly decorated - facade. Four parapet images symbolize hope, faith, charity and patience.
Das typische bürgerliche Renaissance-Fachwerkhaus von 1606 zeigt an seiner reich mit Schnitzwerk geschmückten Fassade insgesamt 29 Bildtafeln. Vier Brüstungsbilder versinnbildlichen Hoffnung, Glauben, Nächstenliebe und Geduld.