Hildesheim - Cathedral Museum; The Ringelheim Crucifix#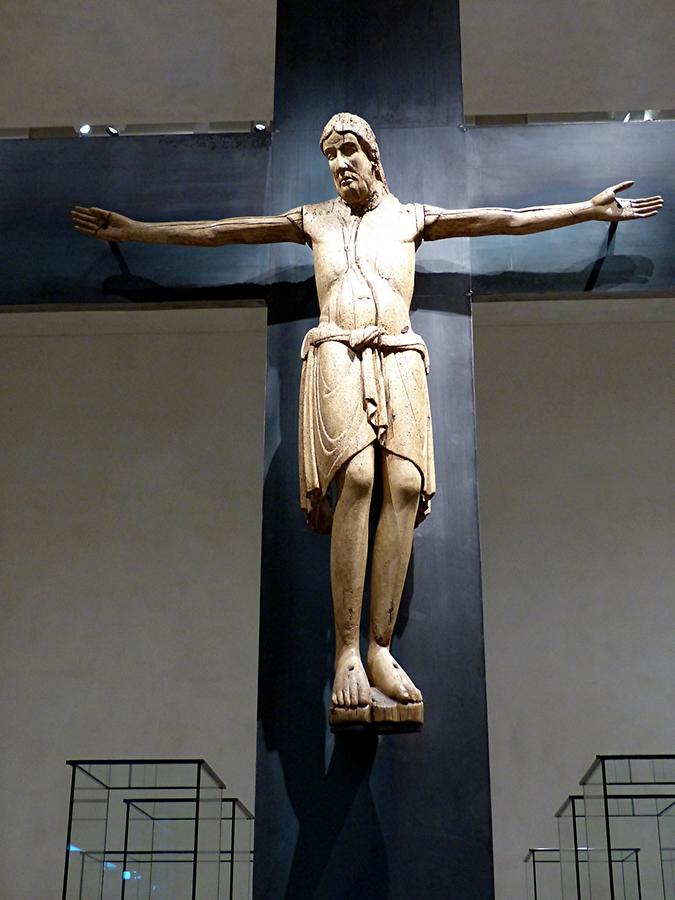 The Ringelheim Cricifix from around 1000 AD is the most important exhibit of the church treasure next to several baroque chalices and monstrances. It originates in the Ringelheim chapter of nuns near Hildesheim.
Das Ringelheimer Kreuz aus der Zeit um 1000 ist das neben mehreren barocken Kelchen und Monstranzen bedeutendste Stück des Kirchenschatzes. Es stammt aus dem Damenstift Ringelheim bei Hildesheim.