Fulda - Frauenberg Monastery; Monastery Church#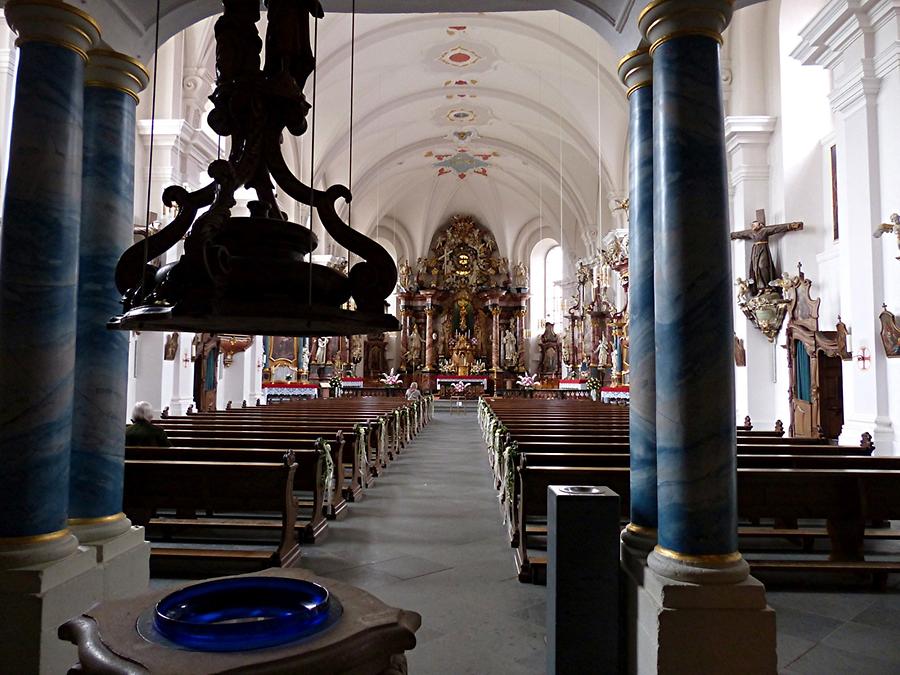 The predecessor from 802 was rebuilt after a fire in 1765 in late-Baroque style by architects and artisans who were then among the Franciscan brothers. Currently, the Franciscan monastery houses about 25 brothers.
Der Vorgängerbau der Klosterkirche von 802 wurde nach einem Brand im Jahre 1765 im spätbarocken Stil von Architekten und Handwerkern, die sich damals unter den Franziskanerbrüdern befanden, wieder aufgebaut. Derzeit beherbergt das Franziskanerkloster etwa 25 Brüder.