Amberg - 'Wedding Fountain'#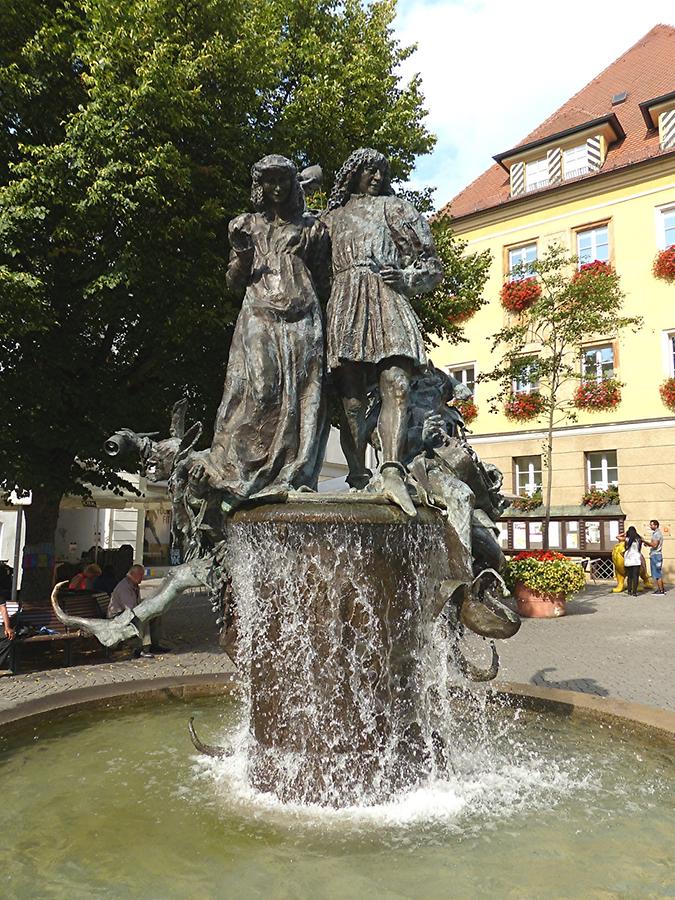 This fountain refers to the 'Amberg wedding' between Philip, the son of Elector Palatine Louis IV, and Margaret, the daughter of Louis IX, Duke of Bavaria, in 1474.
Dieser Brunnen erinnert an die 'Amberger Hochzeit' zwischen Philipp, dem Sohn des pfälzischen Kurfürsten Ludwig IV., und Margarete, der Tochter des Herzogs Ludwig IX. von Bayern-Landshut im Jahre 1474.