Kamenz - Catechism Church#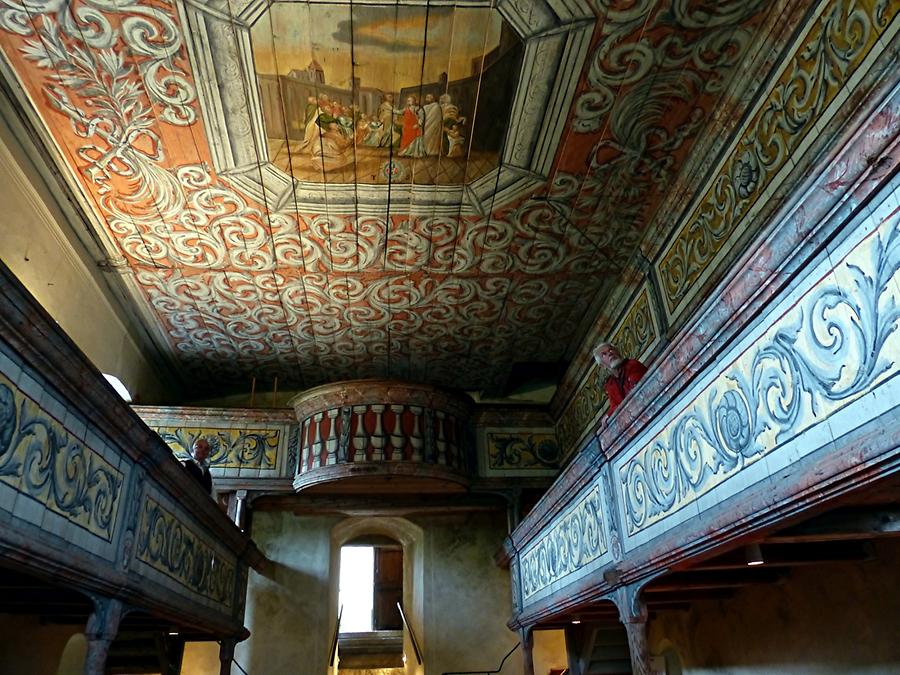 Next to the main church of St Mary stands one of the four evangelical churches of the city. It was built in 1357 like a fortified church, was destroyed by a fire in 1707, then rebuilt and used for catechetical instruction. The wooden ceiling, the balustrades of the galleries and the pulpit altar are painted with white and green vines on red background.
Unmittelbar neben der Hauptkirche St. Marien steht eine der vier evangelischen Kirchen der Stadt. Sie wurde 1357 im Stil einer Wehrkirche erbaut, wurde 1707 durch einen Brand stark zerstört, anschließend wieder aufgebaut und für den Katechismusunterricht verwendet. Die Holzdecke, die Brüstungen der Emporen sowie der Kanzelaltar sind mit weißen und grünen Ranken auf rotem Grund bemalt.