Görlitz - 'Biblisches Haus'; Crucifixion#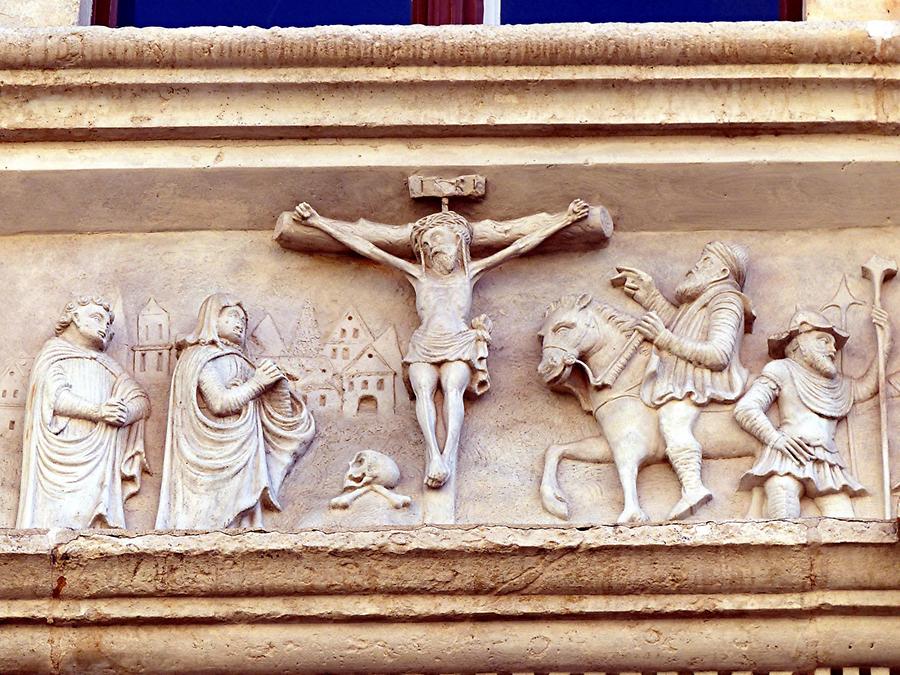 The so-called 'Biblische Haus' is a bourgeois house from 1572 in the historic centre of Görlitz. It was given its name due to the reliefs on the facade of its first and second floor showing scenes from the Old and New Testament.
Das sogenannte Biblische Haus ist ein Bürgerhaus aus dem Jahre 1572 in der Görlitzer Altstadt. Es erhielt seinen Namen aufgrund der Reliefs an der Fassade des ersten und zweiten Obergeschosses mit Szenen aus dem Alten und Neuen Testament.