Bautzen - Water Tower (1877) und Ruins of the Monastery Church#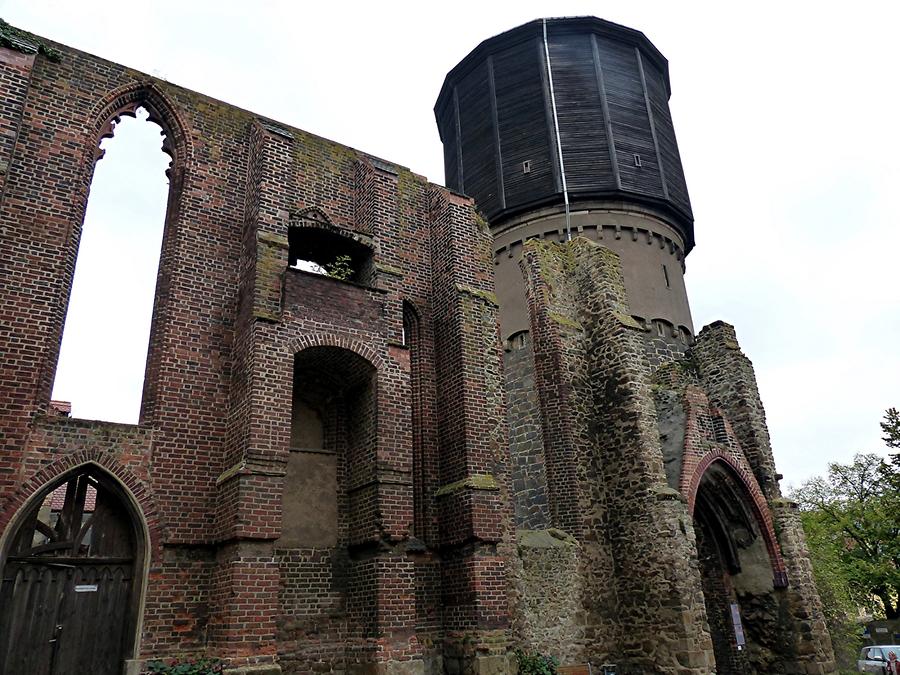 In 1877, a water tank was built next to the ruins of the former monastery church, which has not been used since 1979. The wooden panel of the superstructure has existed since 1936. The construction of the monastery church started around 1240, together with the Franciscan monastery complex. A fire in 1598 destroyed the monastery and the church, they both were never rebuilt.
Im Jahre 1877 wurde neben der Ruine der ehemaligen Mönchskirche ein Wasserhochbehälter errichtet, der seit 1979 nicht mehr genutzt wird. Die Holzverkleidung des Oberbaus besteht seit 1936. Mit dem Bau der Mönchskirche wurde um 1240, zusammen mit dem Franziskanerklosterkomplex, begonnen. Ein Brand im Jahre 1598 zerstörte das Kloster und die Kirche, sie wurden nicht wieder aufgebaut.