Bautzen - Cathedral of St Peter#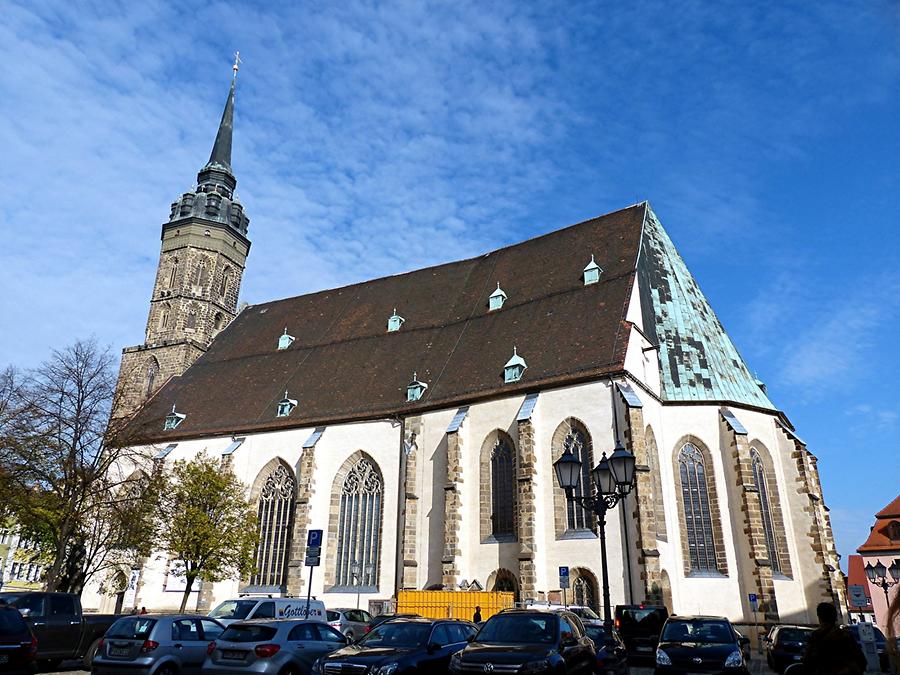 The Cathedral of St Peter, one of Saxony's most important churches, is one of the largest double churches in Germany (Roman Catholic and Evangelical-Lutheran), the choir being reserved for the Catholic and the nave for Protestant worship. Each part has its own organ, acoustically synchronized to one another.
Der Dom St. Petri, einer der wichtigsten Kirchenbauten Sachsens, ist eine der größten Simultankirchen Deutschlands (römisch-katholisch und evangelisch-lutherisch), wobei der Chor für den katholischen und das Langhaus für den evangelischen Gottesdienst bestimmt wurde. Jeder Teil verfügt über eine eigene Orgel, die klanglich aufeinander abgestimmt sind.