Würzburg - Chuch Neumünster#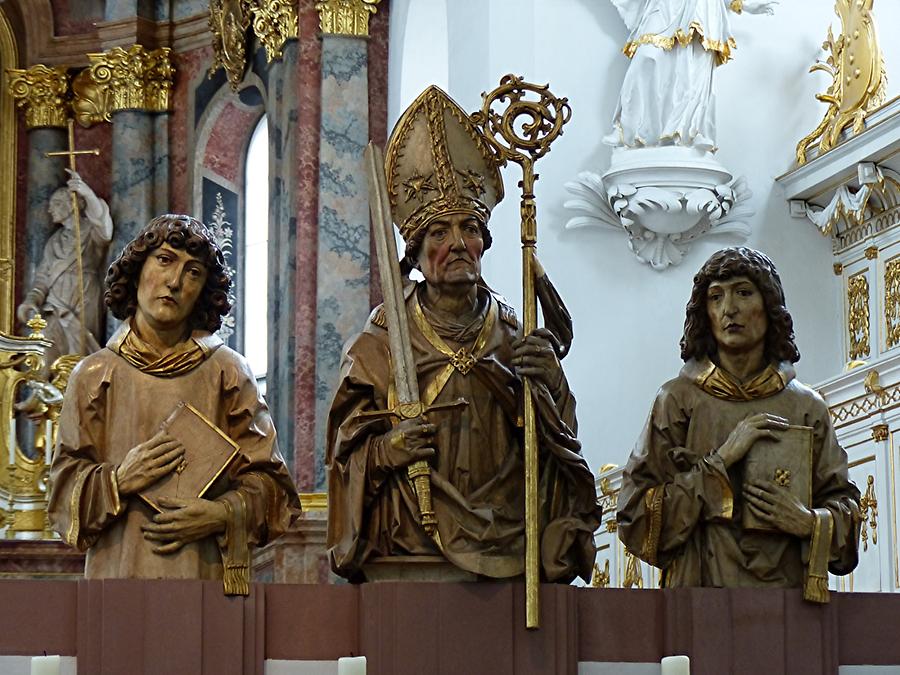 The church was built in the 11 th century and houses the graves of the irish monks Kilian, Kolonat und Totnan who worked in Germany as missionaries 686-689. Design by Tilman Riemenschneider.
Die Kirche wurde im 11.Jh. gebaut und ist das Grab der irischen Mönche: Kilian, Kolonat und Totnan die 686-689 als Missionare tätig waren. Gestaltung von Tilman Riemenschneider.