Ebrach - Emperors's room.#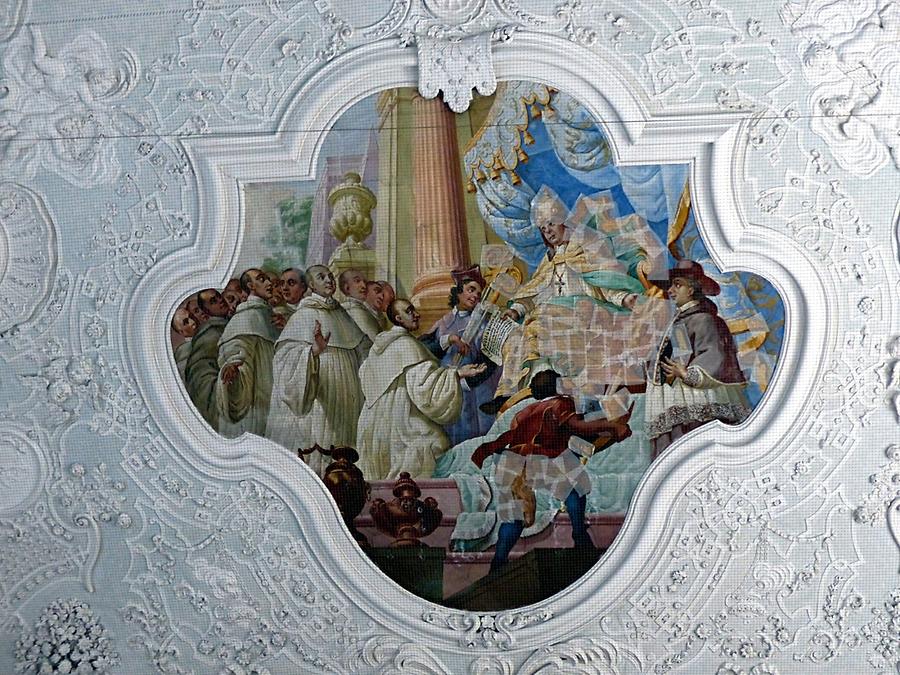 Here Remele takes revenge by portraiing the monks as quite fat (since they did not pay him what was promised). Of Remele who died 1740 not much is known except for some frescos like the ones shown and some in the monastery Bronnbach.
Remele arbeitete in verschiedenen fränkischen Klöstern. Bekannt sind seine Malereien im Treppenhaus und im Kaisersaal des Zisterzienserklosters Ebrach und vor allem die Deckenfresken in zwei Sälen des Klosters Bronnbach. In diesem Bild rächt sich an den Mönchen (malt sie dick, weil sie ihm sein Honorar vorenthielten).