Pointe de Pen-Hir#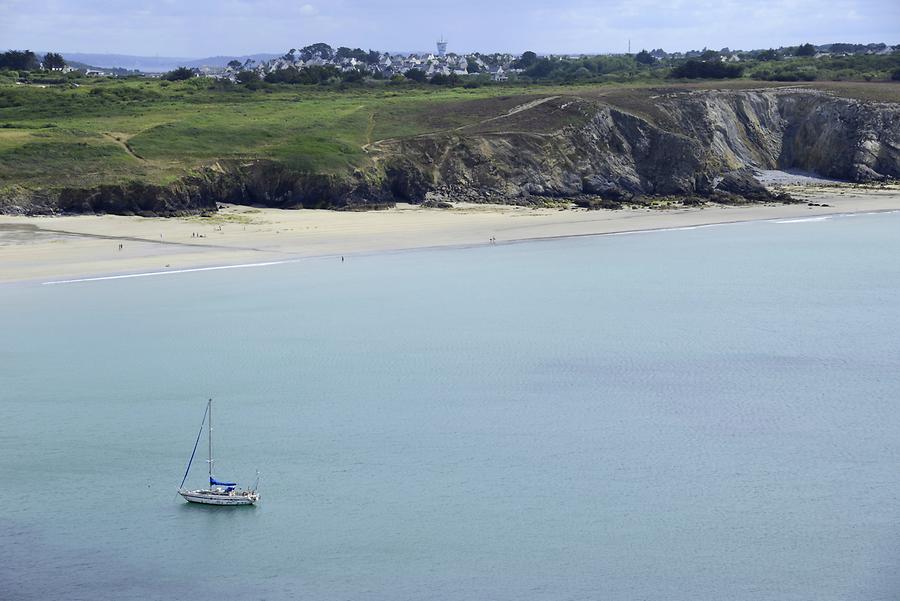 Only 4 km further, the cliffs of Bay of Douarnenez pile up once more awe-inspiring and reach their storm-tossed climax at Pointe de Pen-Hir
Pointe de Pen-Hir, France
. A memorial cross commemorates those 200 sailors, who succeeded to escape from the German occupiers to England during World War II from here.
Nur 4 km weiter bäumt sich die Bucht von Douarnenez nochmals furchterregend auf und erreicht am Pointe de Penhir
Pointe de Pen-Hir, France
ihren sturmumtosten Höhepunkt. Ein Gedenkkreuz erinnert an jene 200 Seeleute, denen während des 2. Weltkrieges von hier aus die Flucht vor den deutschen Besatzern nach England gelang.