Saint-Pierre - Town Hall#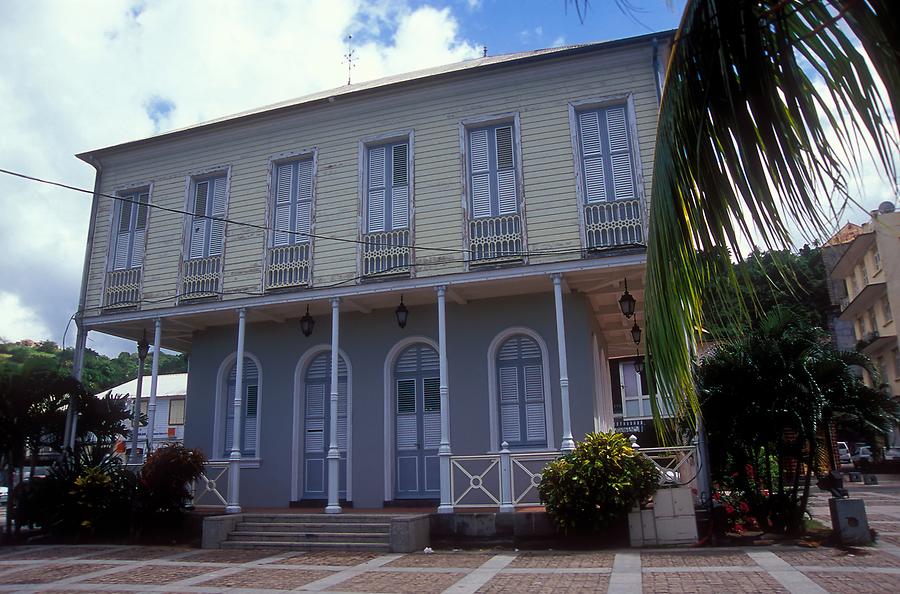 Einst galt St. Pierre, damals Hauptstadt der französischen Antillen, als 'Klein-Paris der Karibik'. Das war allerdings vor dem 8. Mai 1902. Damals explodierte der benachbarte Vulkan Pelée in einem Feuerball aus kochender Lava und überhitzten Gasen. Die Stadt brannte und das Meer kochte. Innerhalb weniger Sekunden starben 30.000 Menschen. Von dieser Katastrophe hat sich St. Pierre nie wieder erholt und fristet seither ein weltvergessenes Dasein.
Once St. Pierre, then capital of the French Antilles,was considered as 'Little Paris of the Caribbean'. That was before May 8, 1902, when the neighboring volcano Pelée exploded in a fireball of boiling lava and overheated gases. The city was burning and the sea was boiling. Within a few seconds, 30,000 people died. St. Pierre has never recovered from this catastrophe and has since existed world-forgotten.