Visovačko Lake - Visovac Monastery#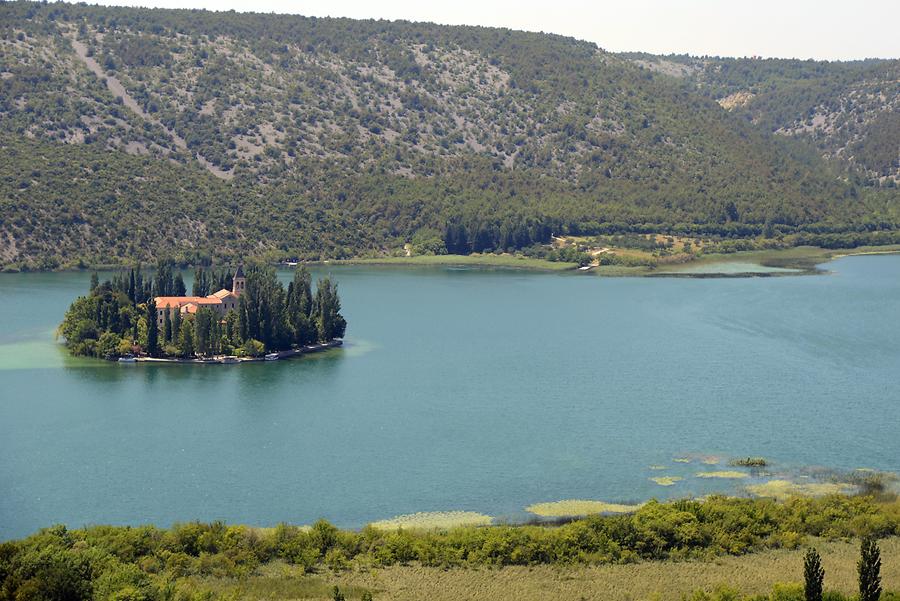 Zwischen zwei Wasserfallkaskaden verbreitert sich die Krka zu einem ruhigen See mit dem Inselchen Visovac in der Mitte. An diesem abgeschiedenen Ort gründeten Franziskaner im 15. Jahrhundert ein Kloster. Es war berühmt für seine Bibliothek - eine wahre Schatzkammer der Literatur.
Between two waterfall cascades, the Krka widens to a calm lake with the islet Visovac in the middle. In this secluded place Franciscans founded a monastery in the 15th century. It was famous for its library - a true treasury of literature.