Trogir - Cathedral; Inside#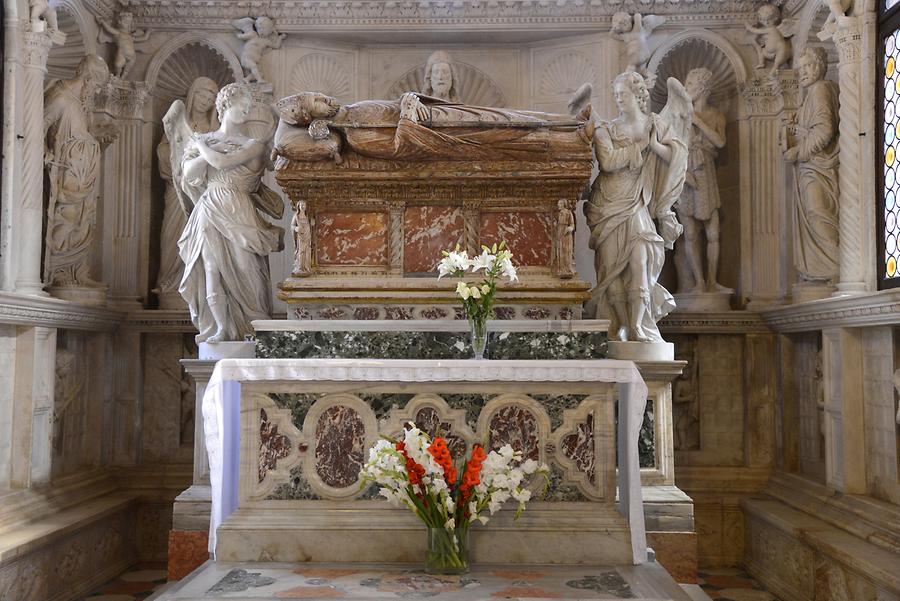 Im Inneren zieht die Kapelle des Ivan Trogirski alle Blicke auf sich. Die Liegefigur des Stadtpatrons und ersten Bischofs von Trogir ruht auf einem Sarg aus rotem Marmor.
In the interior the chapel of Ivan Trogirski has all eyes on it. The recumbent figure of the city patron and first bishop of trogir rests on a coffin out of red marble.