Cathedral of Saint James#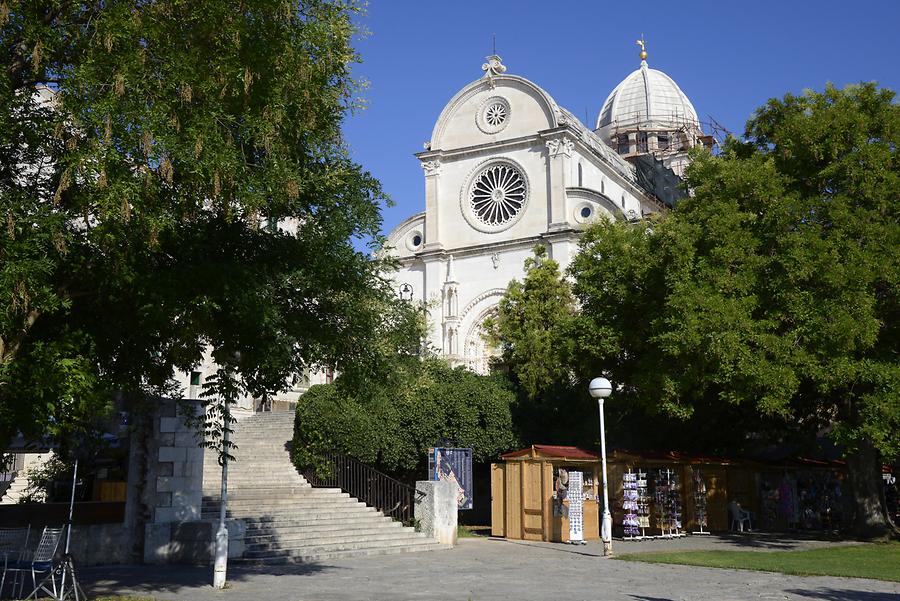 Ihre UNESCO-Welterbeweihen verdankt die Stadt der Kathedrale des Heiligen Jakob. Blendend weiß strahlt der Renaissancebau aus dem 15. Jahrhundert über die Stadt.
It´s UNESCO-world heritage blessings has the city because of the Saint Jacob cathedral. The renaissance buliding from the 15th century shines blinding white over the city.