The Waiatomo caves#
By

H. Maurer, 2015

In many places in the world NZ is mainly famous for the South Island with its glaciated mountains and deep fjords, like the Milford Sound.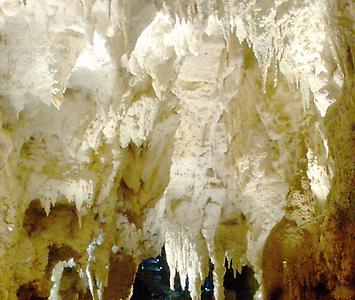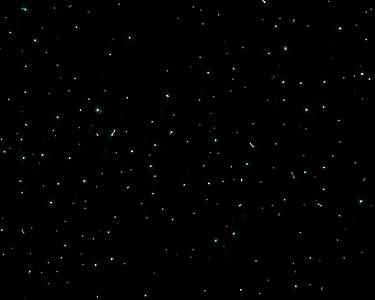 However, the North island (with the capital Wellington and the large international city of Auckland half way North) is also full of spectacular sights. From Rotorua ("the Yellowstone of New Zealand"), to the bay of Islands, the two hot water beaches (on Coromandel peninsula and near Kawhia), lake Taupo and its volcanic range of mountains with Tongariro and Ruapehu behind it, to Mount Egmont, Urewera as oldest national park, etc., etc.: We hope that someone will write about them in their own personal stories!

Some of the tourist highlights with a fascinating legend about its discovery are the Waitomo caves, particularly the glowworm cave Waitomo glowworm caves . The cave is basically a large stalactite/stalagmite cave, parts of it explorable on foot (today with guided tours at certain times only), but its main attraction is the stream in the lake that has to be navigated by boat and ends in a substantial lake.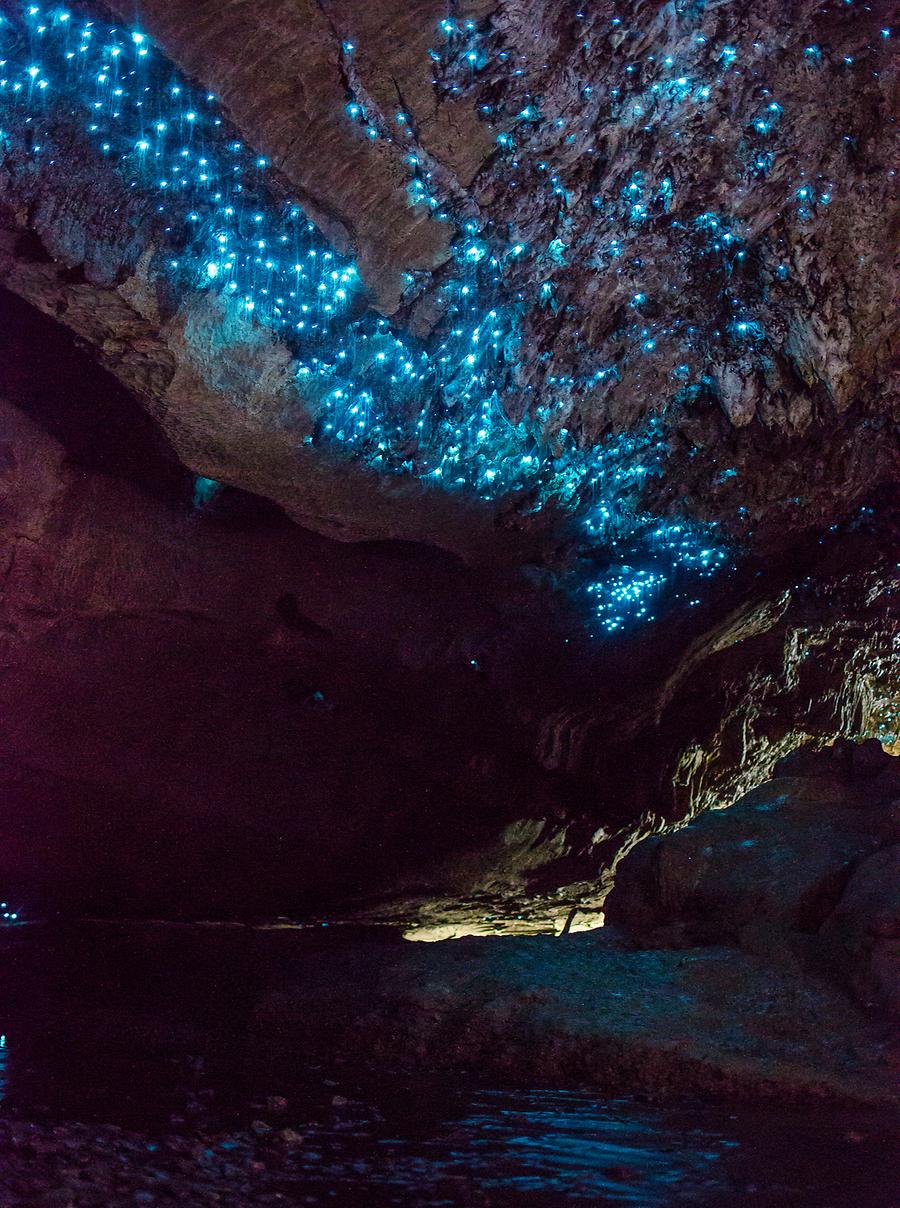 The Waitomo Glowworm Caves were first explored in 1887 by local Maori Chief Tane Tinorau accompanied by an English surveyor Fred Mace. Local Maori people knew of the Caves existence, but the subterranean caverns had never been extensively explored until Fred and Tane went to investigate. They built a raft of flax stems and with candles as their only lighting, floating down the cave on a stream that opens into a wide area of water. It had gotten late, so it was not surprise that it was actually pitch dark...

Except that the night sky showed a constellation of stars they had never seen before! (See picture in right upper part!)They were dumbfounded, until they realized that they had not left the cave yet, but were in big hall, the light coming from small animals on the ceiling.

(Note that the last two lines are in Italics: This is the story often told but it may be just be a cute story and not the truth). Anyway, even todays tourists are surprised by the spectacular view.)

The light comes from the glow worm, Arachnocampa luminosa, that is unique to New Zealand. Thousands of these tiny creatures radiate their unmistakable luminescent light to attract tiny insects that get stuck on 5 - 20 cm long tentacles that hang from the worm: Thus, the worm is a meat eating animal throughout most of its lifetime! It finally pupates and emerges as a small kind of fly that has no mouth and no digestive tract: Its sole purpose is to mate and to produce eggs that grow into new glow worms!

It would not be fair to the Waiatomo area to just mention the Glowworm cave, even if most visitors only come to see that spectacle.

However, nearby are the dry delicate Aranui Caves and, above all, the largest cave system of New Zealand, the Gardner Guts Caves: The entrance from below (where a substantial stream emerges from a cave) is not difficult, but some of the upper parts of the cave are quite difficult to reach, and hide some mysteries, like even a cave containing a huge treasure: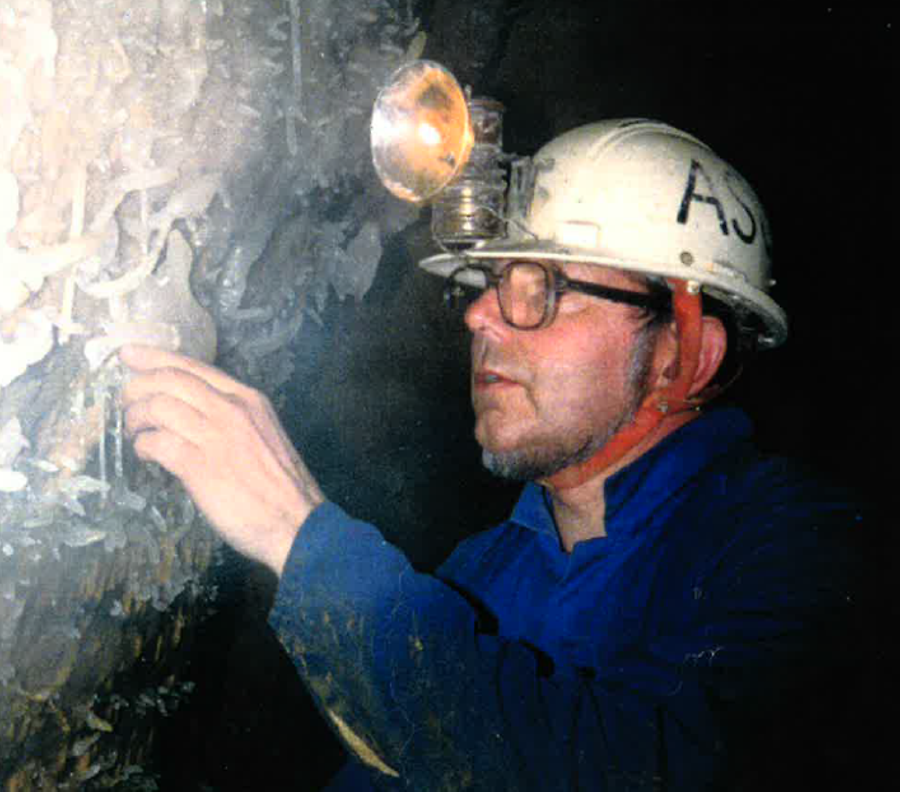 The Gardner Guts cave, quite nearby, has a side-cave with one of the largest helictite assemblies on the world. A helictite is basically formed like a stalagmite and stalactite, but it does not come from above, nor from bottom up, but out of the side of the cave, often in curved or spiral form. How this can happen is not known.

The photo shows the author inspecting some such helictites after a multi-hour trip in the cave to come to the chamber with helictites: It is hard to access, few people know how to find it and nobody ever dared to break off one the (precious) helictites to damage this natural phenomenon.

---
Quite close to the glowworm caves is a black-rafting outfitter: You don a wet suit and sit in a tube, drifting on a small creek that soon disappears into a cave.

You float now underground, with just carbide-headlamps, on an at most moderately turbulent stream with one highlight:

You have to manoeuvre over an about 2 meter high waterfall.

In the dark this is an interesting experience for all those not too claustrophobic.