Historic Town of Khiva#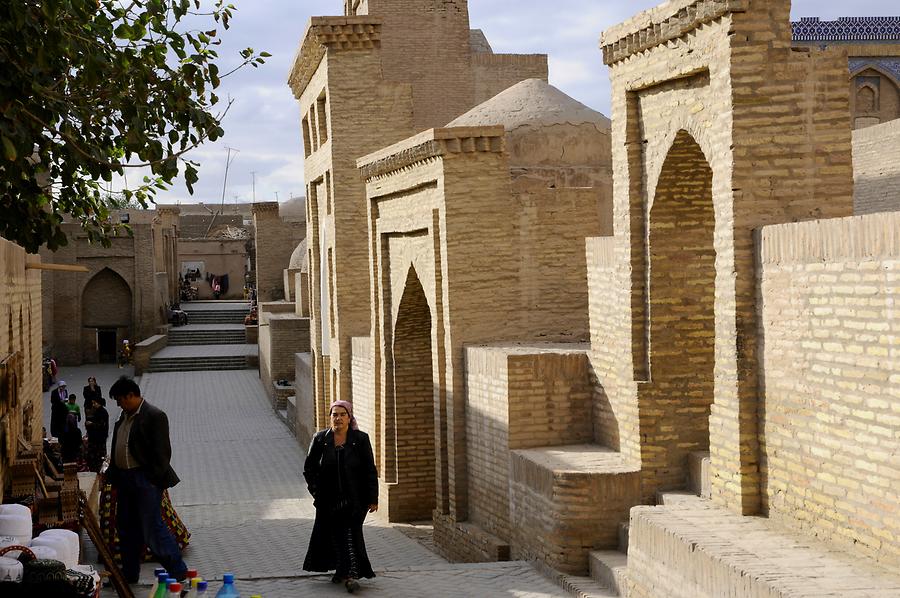 In the comparatively small historic town, there were, besides two palaces of the khan, more than 60 madrassahs, mosques and mausoleums as well as bathhouses, caravansaries and market halls. A walk through the old quarters leads into a medieval world storybook.
In der vergleichsweise kleinen Altstadt befanden sich neben 2 Palästen des Khans mehr als 60 Medresen, Moscheen und Mausoleen neben Bädern, Karawansereien und Markthallen. Ein Spaziergang durch die Altstadt führt in eine mittelalterliche Welt wie aus dem Bilderbuch.