Margilan - Silk Factory, Sales Negotiation#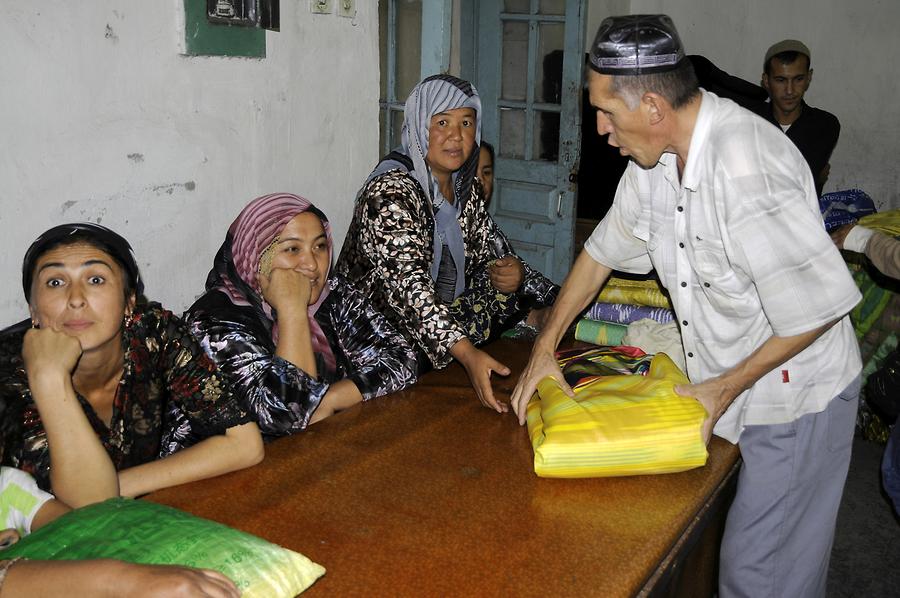 High quality silk weighs only 4 grams per square meter. Its unique gloss, the brilliant colours, but also its high tensile strength and non-crease quality made it a highly coveted luxury item, especially in the Roman era, sometimes more valuable than gold. Thus, the vanity of the Roman upper-class ladies has indirectly made world history.
Hochqualitative Seide wiegt nur 4 g pro Quadratmeter. Ihr einzigartiger Glanz, ihre brillanten Farben, aber auch ihre hohe Festigkeit und Knitterfreiheit machten sie vor allem in der Römerzeit zum heiß begehrten Luxusgut, das zeitweise wertvoller als Gold war. So hat die Eitelkeit römischer Oberschicht-Damen indirekt Weltgeschichte geschrieben.