Wind Towers Heritage Village#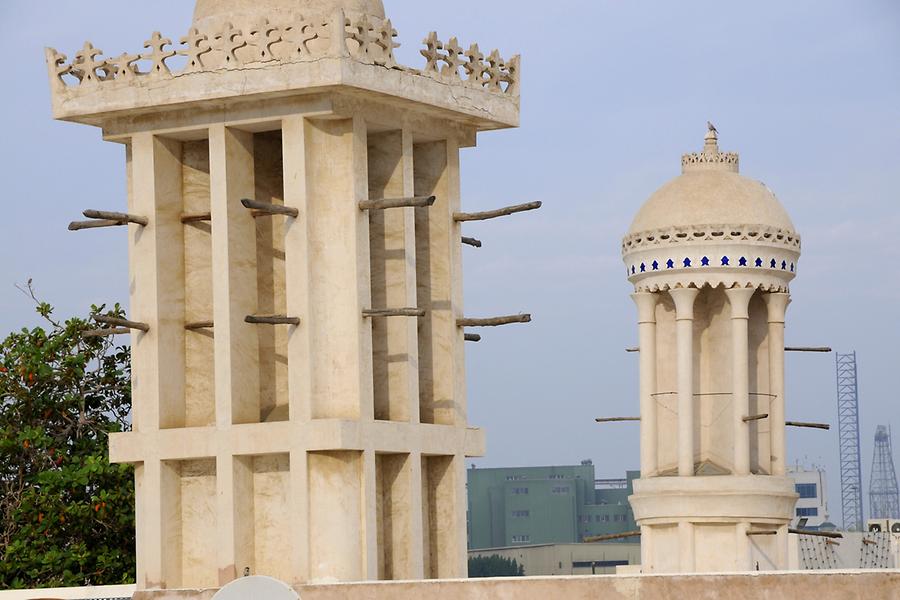 The most striking feature of the Arab architecture are the wind towers, a natural air conditioning, which manages entirely without electricity. Via vertical channels even the slightest breath of wind reaches the rooms below and produces its cooling effect.
Das markanteste Merkmal der arabischen Architektur bilden die Windtürme, natürliche Klimaanlagen, die ganz ohne Strom auskommen. Über vertikale Kanäle gelangt jeder noch so kleine Windhauch in die darunter liegenden Räume und entfaltet seine kühlende Wirkung.