Ice Land Water Park#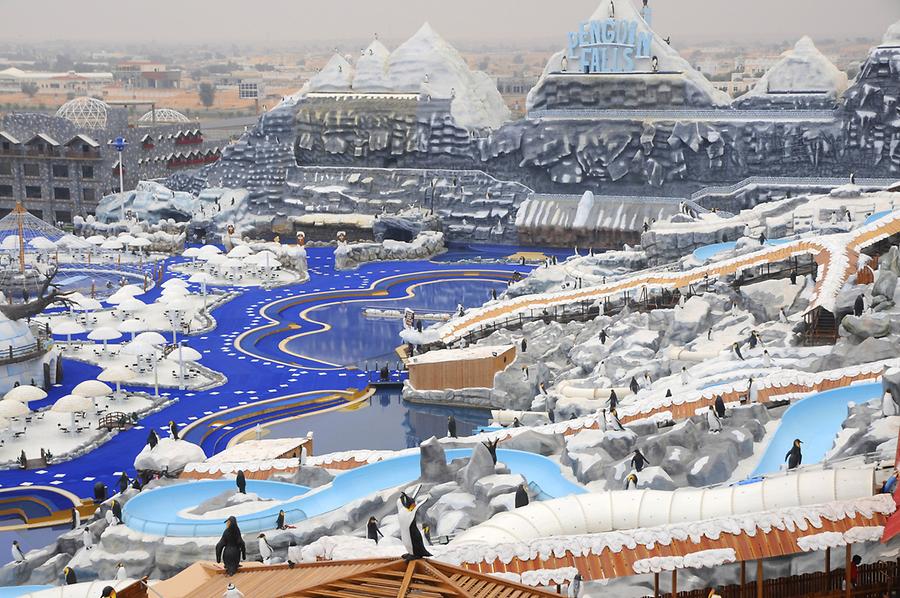 And what would could be more natural - here in the desert - than the establishment of an Ice World?. But nothing really wintery happens there. Looked at more closely, the complex turns out to be a colossal water park in Antarctica design.
Und was läge – hier inmitten der Wüste wohl näher als die Errichtung einer Ice World. Aber gar so eisig geht es dann doch nicht zu. Bei genauerem Hinschauen entpuppt sich die Anlage als überdimensionaler Wasserpark im Antarktis-Design.