Wild Wadi Waterpark#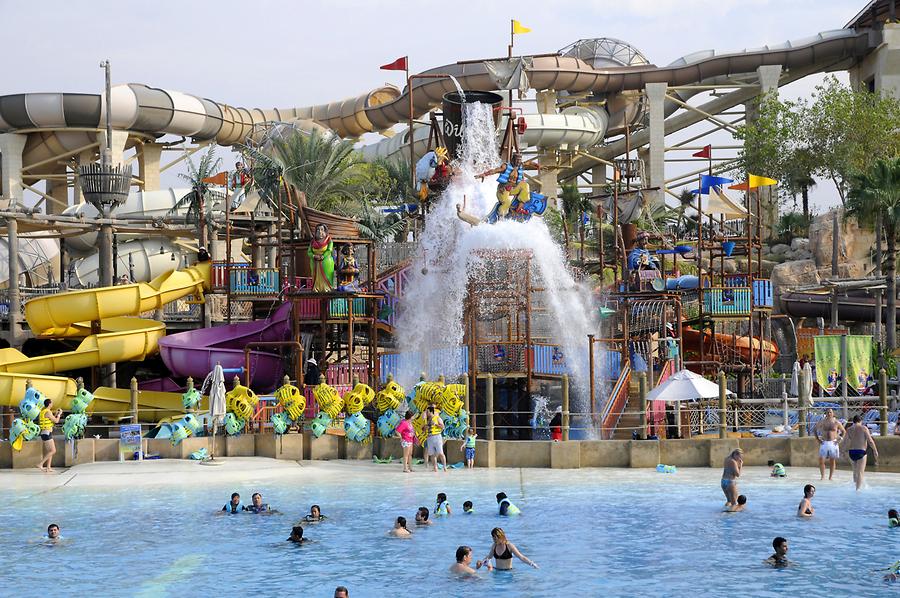 Turbo-slides, aquatic rollercoasters and flowriders for surfing make the adjacent Wild Wadi Waterpark a Mecca for adrenalin-fuelled water sports afficionados. Real daredevils fling themselves down a 50m high giant slide almost vertically and hereby reach a velocity of more than 70 kilometres per hour.
Turbo-Rutschen, Wasserachterbahnen und Surfwalls machen den angrenzenden Wild-Wadi-Aquapark zum Mekka aller adrenalinsüchtigen Wassersportjunkies. Besonders Wagemutige stürzen sich fast senkrecht über die 50m hohe Riesenrutsche und erreichen so eine Geschwindigkeit von über 70 Stundenkilometern.