Al Mahara Restaurant#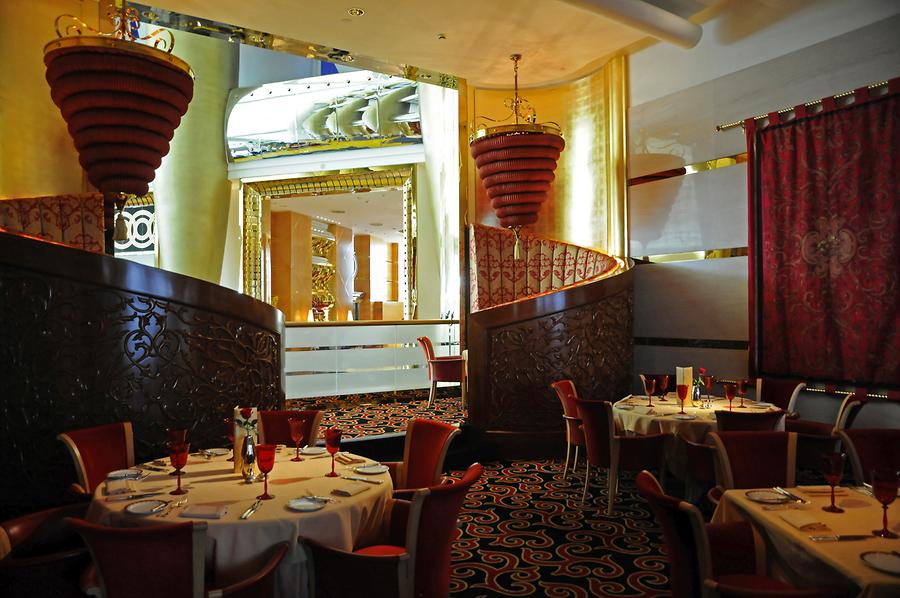 In the Burj al Arab guests remain undisturbed by the public. Only those who have rented a suite or could book one of the rare seats in one of the restaurant run a chance to get to know the hotel from up close.
Im Burj al Arab bleiben Gäste unbehelligt von der Öffentlichkeit. Nur wer eine Suite gemietet hat oder einen der raren Plätze in einem Restaurant reservieren konnte, hat eine Chance, das Hotel von der Nähe kennenzulernen.