Falaj Irrigation System#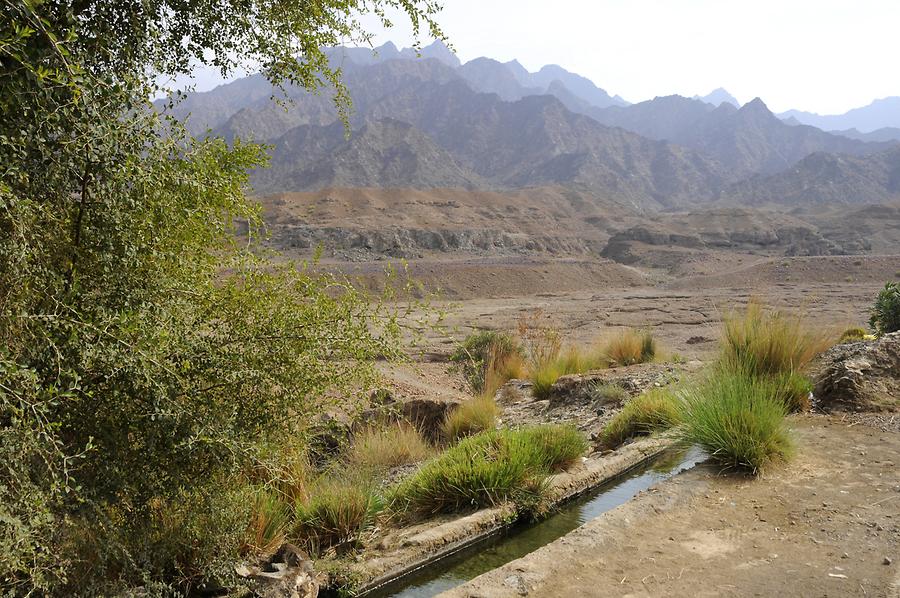 The canals called Falaj carry the precious liquid from sources and wadis and the groundwater over kilometres to the oases. There, the valuable natural resource were distributed over the fields in accordance with strictly defined rules and under the supervision of a so-called Wakir and not a drop was wasted. Not only the social peace of the village but simply the survival of the oasis dwellers depended on the fair sharing of the water.
Die als Falaj bezeichneten Kanäle leiten das kostbare Nass aus Quellen, Wadis und dem Grundwasser über kilometerlange Distanzen bis in die Oasen. Dort wurde der wertvolle Rohstoff nach genau festgelegten Regeln unter Aufsicht eines sogenannten Wakirs auf die Felder verteilt. Kein Tropfen wurde dabei verschwendet. An der gerechten Aufteilung des Wassers hing nicht nur der soziale Friede im Ort, sondern schlicht das Überleben der Oasenbewohner.