Khor Fakkan Port#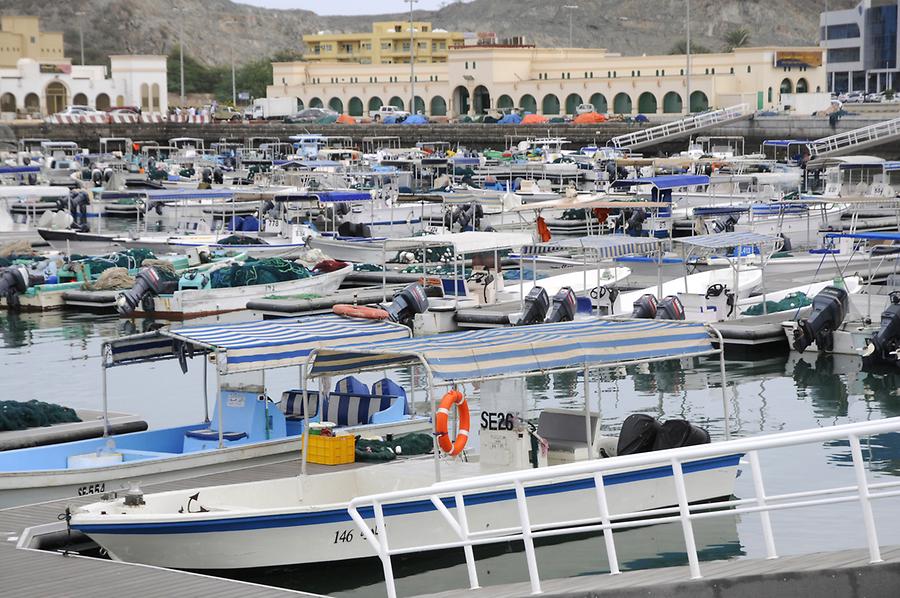 Khor Fakkan
Emirates, Khorfakkan
is the busiest fishing port on the east coast - in the middle of Fujairah and yet it belongs to the Sheikh of Sharjah. The rich emirate in the West has built a tiny enclave here, at a strategic position along the maritime trade route to Oman.
Khor Fakkan
Emirate, Khor Fakkan
ist der geschäftigste Fischereihafen an der Ostküste – mitten in Fujairah und doch gehört er dem Scheich von Sharjah. Das reiche Emirat aus dem Westen hatte sich hier eine winzige Enklave errichtet, an strategisch günstiger Lage entlang der Seehandelsroute in den Oman.