Spice Souk in Deira#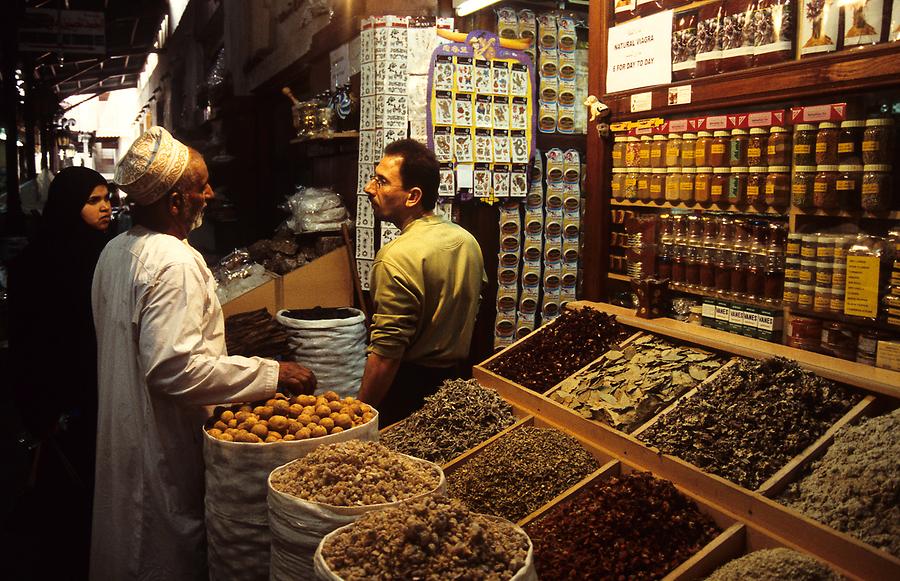 A sheer symphony of exotic scents can be found in the range of items of the spice traders. Most of these merchants selling their pepper, paprika, coriander, curry, cardamom, curcuma and much else here come from India, a country to which Dubai always maintained close trading relations.
Eine wahre Sinfonie aus exotischen Düften findet sich im Angebot der Gewürzhändler. Die meisten Kaufleute, die hier ihren Pfeffer, Paprika, Koriander, Curry, Kardamon, Kurkuma und vieles mehr an den Mann oder die Frau bringen, stammen aus Indien, einem Land, zu dem Dubai schon seit jeher enge Handelskontakte pflegt.