Sheikh Saeed Al Maktoum House#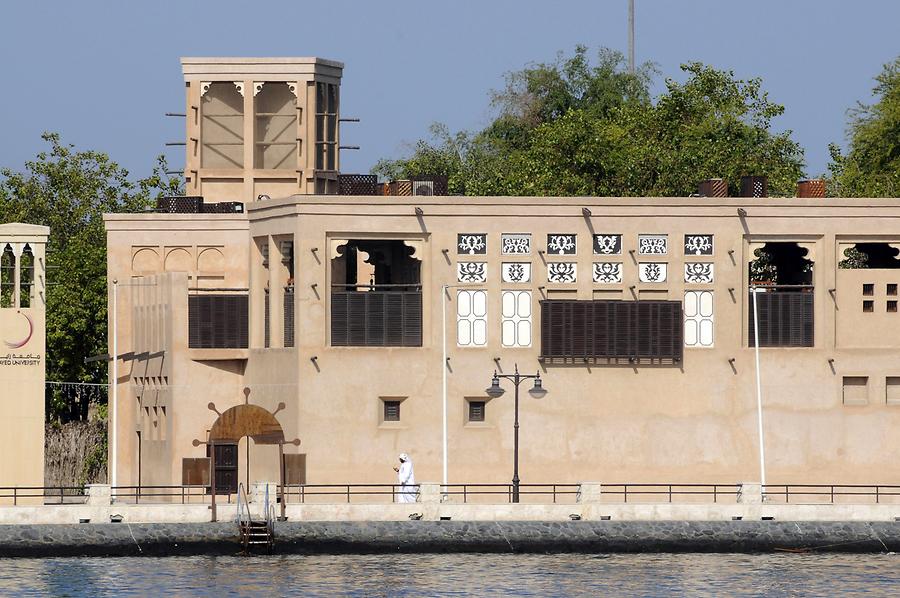 A visit to the Heritage Village provides a brief glimpse into the atmosphere of Pre-Oil-Dubai. There is the simple mudbrick palace of Sheikh Saeed Al Maktoum, grandfather of the current ruler. For 40 years, until 1958, it was the royal residence. Then, all the six families of the ruling dynasty lived in 30 rooms, spread over two floors.
Ein wenig Einblick in die Atmosphäre des Voröl-Dubais gestattet ein Besuch des Heritage Village. Dort steht der schlichte Lehmziegelpalast von Sheikh Saeed Al Maktoum, dem Großvater des heutigen Herrschers. Er war 40 Jahre lang bis 1958 die königliche Residenz. In 30 Zimmern, verteilt auf zwei Stockwerke, wohnten damals alle sechs Familien der Herrscherdynastie.