Hydroplane in Jebel Ali#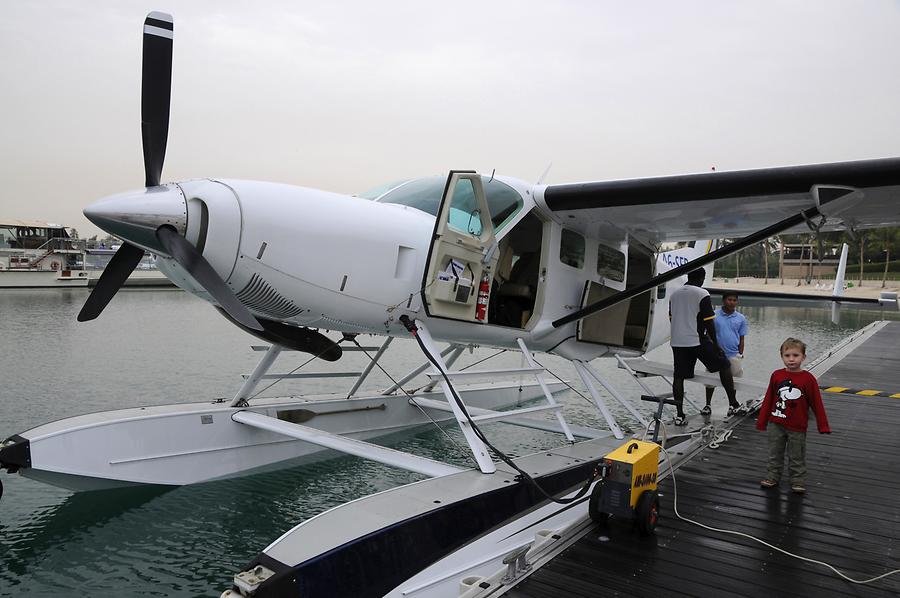 Anyone wanting to experience Dubai from the air will get a special opportunity for it in the suburb of Jebel Ali. Here, a hydroplane is waiting for passengers free from giddiness to look at the city from a bird's eye view during a 40-minute flight.
Wer Dubai aus der Luft erleben möchte, dem bietet sich im Vorort Jebel Ali eine besondere Option. Dort wartet ein Wasserflugzeug auf schwindelfreie Passagiere, die in einem 40-minütigen Rundflug die Metropole aus der Vogelperspektive erleben.