Dubai Creekside Park#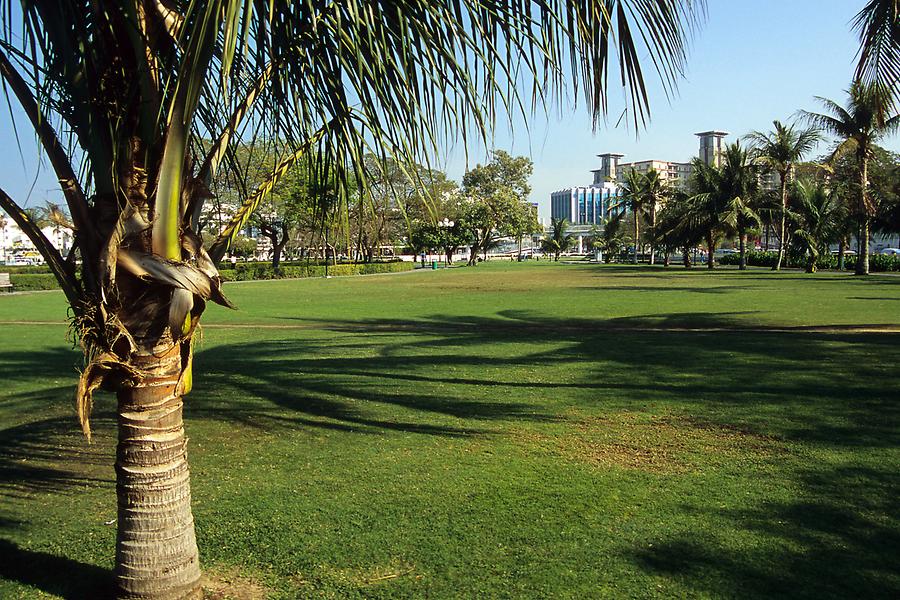 Several square kilometres of fine turf form the Creekside Park, Dubai's "green lung". Even more genteel - and not only regarding the lawn - is the atmosphere of the Dubai Creek Golf & Yacht Club. 100 gardeners and 4 million m³ of distilled water per day ensure the flawless green of the 6 km course.
Mehrere Quadratkilometer feinster Rasen bilden den Creekside Park, Dubais grüne Lunge. Noch ein bisschen feiner – und das gilt nicht nur für den Rasen – geht es im Dubai Creek Golf&Yacht Club zu. 100 Gärtner und 4 Mio. m³ destilliertes Wasser pro Tag sorgen für makelloses Grün auf dem 6 km langen Platz.