Kutlug Timur Minaret#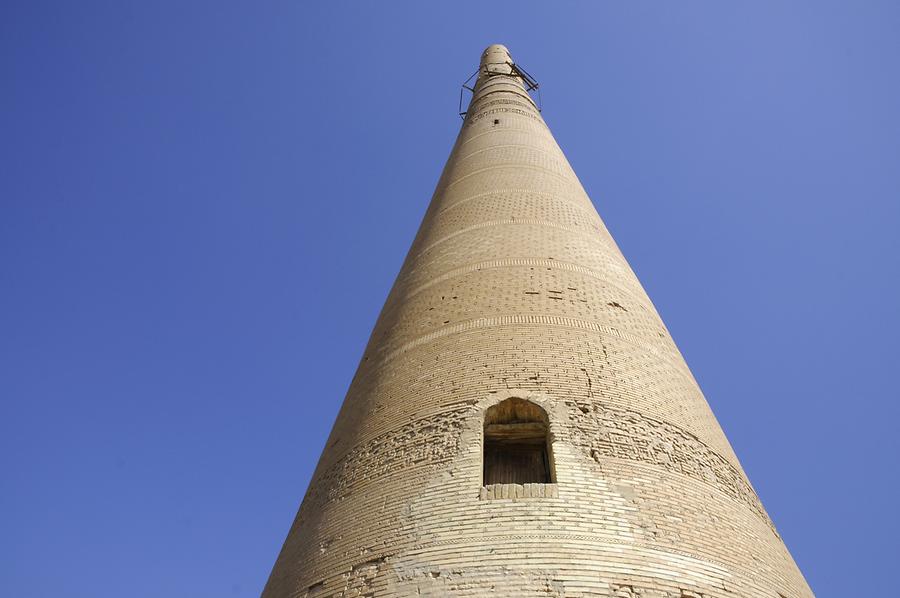 A flat hill in the middle of the ruins has retained its magical meaning to this day. Married couples with wish for child set out small cradles here to enforce their pleas. And if even that does not help, desperate women wishing to become pregnant practice a special fertility rite: Wrapped in a cloak, they roll down the dusty slope. This is supposed to hold out many children.
Ein flacher Hügel inmitten der Ruinenstadt hat bis heute eine magische Bedeutung. Ehepaare mit Kinderwunsch stellen hier kleine Wiegen auf, um ihren Bitten Nachdruck zu verleihen. Wenn auch das nichts hilft, praktizieren verzweifelte Frauen ein fruchtbarkeitssteigerndes Ritual. In einen Mantel gehüllt, rollen sie den staubigen Abhang hinunter. Das soll reichen Kindersegen sicherstellen.