Konye-Urgench - Market#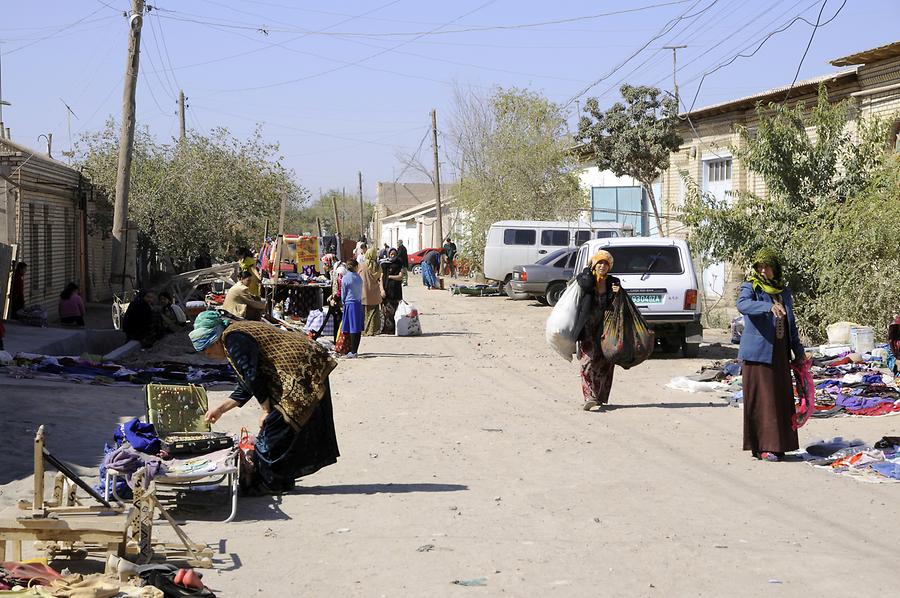 Strictly no photos: This is the government directive at Konye-Urgench's weekly market. The Turkmen regime represents the country as a prosperous island of bliss. Therefore, humble markets do not fit into the picture, because they show how people really have to live here.
Fotographieren streng verboten: So lautet die staatliche Richtlinie beim Wochenmarkt von Urgench. Das turkmenische Regime stellt das Land als wohlhabende Insel der Seligen dar. Da passen ärmliche Märkte so gar nicht ins Bild, denn sie zeigen, wie die Menschen hier wirklich leben.