Krak des Chevaliers village#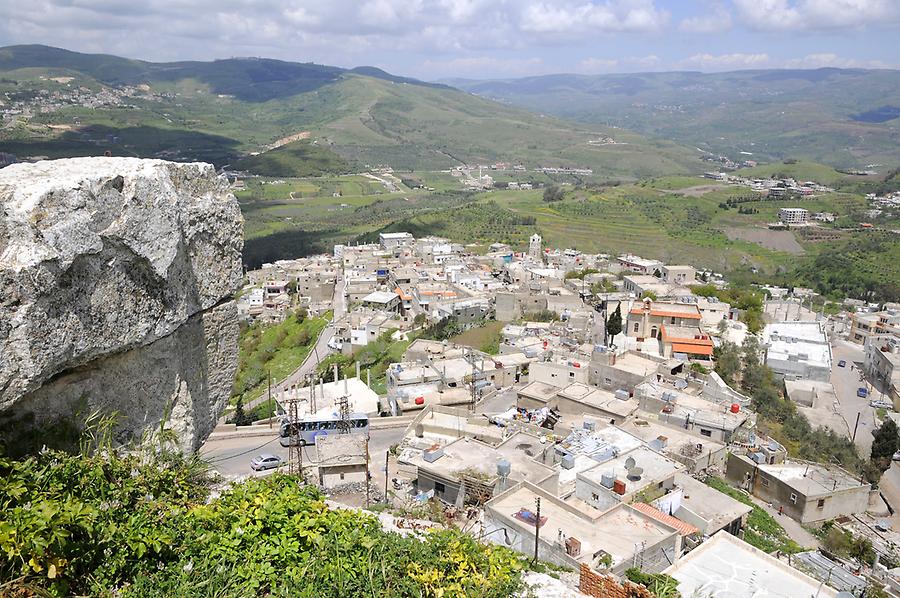 A holy war against the Muslims was proclaimed by Pope Urban in 1097. Liberating Jerusalem was the goal. Soon afterwards an army with 60.000 knights set off. The time of the crusades began. With unprecedented brutality the crusaders conquered the entire eastern Mediterranean coast in a few years and separated them into four crusader states. New dominions were protected by a series of castles from north to south. Krak de Chevalier
Krak Des Chevaliers, Talkalakh, Gouvernement Homs, Syrien
in the vicinity of Hama
Hama, Syrien
was the biggest fortress of them all.
Man schrieb das Jahr 1097, als Papst Urban die Christen zu einem heiligen Krieg gegen die Moslems aufrief. Ziel war die Befreiung von Jerusalem. Schon bald machte sich ein mindestens 60.000 Mann starkes Ritterheer auf den Weg. Die Zeit der Kreuzzüge hatte begonnen. Mit beispielloser Brutalität gelang es den Gotteskriegern innerhalb weniger Jahre, die gesamte östliche Mittelmeerküste einzunehmen, die sie in 4 Kreuzfahrerstaaten gliederten. Von Nord nach Süd schützte eine Reihe von Burgen die neuen Herrschaftsgebiete. Die größte Festung von allen war der Krak de Chevaliers
Krak Des Chevaliers, Talkalakh, Gouvernement Homs, Syrien
in der Nähe von Hama
Hama, Syrien
.