Report on Famous People in Arts and Humanities#
by Haris Naeem, August 2017

Part of the information is taken from English Wikipedia.
Introduction#
Pakistan, with over 200 million population is a country having a variety of cultures. Each of the five provinces boasts of its rich heritage and traditions. It is the common love of arts and humanity which acts as a unifying factor for all. These are mediums which promote the country's image worldwide. Some of the people who have made significant contributions in this regard are mentioned below.
Abdul Sattar Edhi#
Early life#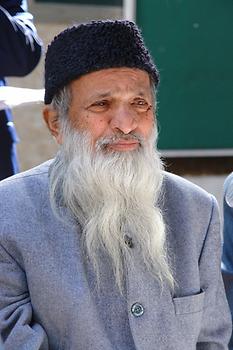 Abdul Sattar Edhi (28 Feb. 1928-8 Jul. 2016), known as Edhi for short, was a Pakistani philanthropist and humanitarian who founded the Edhi welfare foundation, known for running the largest ambulance service in the world along with homeless shelters, rehab centers and orphanages all across Pakistan. He was born in Bantva, Gujrat

Bantva, India

in British India into a Memon family. According to Edhi, in his childhood, his mother would give him 1 paisa for his meals and 1 paisa to give to a poor child. His mother died early in his life, when he was only 19 years old.

His personal experiences in the care of his mother caused him to understand the pains endured by old and sick people worldwide. After the partition of Pakistan, he shifted to Karachi where he worked at a wholesale clothes shop for some years. Edhi could not see the people lying helpless in the city, who were not able to have their treatments due to poverty. Therefore, he set up a free dispensary with the help of donations from the community. In its early days, Edhi would sit on the streets, begging for charity to use for his dispensary.
Charity work#
Abdul Sattar Edhi was determined to work for the poor and over the next sixty years, he single-handedly changed the face of welfare in Pakistan. Edhi foundation was set up in 1951 and its first welfare center was opened in 1957, operating from a single room in Karachi. He also formed an Edhi trust with an Initial sum of 5000 rupees. Gradually, he began receiving donations from friends and other circles. With this, he purchased his first ambulance which he used drove himself for many years.

It is said that he used to travel constantly, looking for sick or needy people who may want his services. It was a constant struggle for him but he remained steadfast in his resolution to help the poor. To this day, Edhi foundation continues to grow both in size and services and is the largest welfare organization in Pakistan. It runs more than 330 welfare centers across the country that operate as food kitchens, old homes, rehabilitation homes, shelters for abandoned women and children, and clinics for the mentally handicapped. In Karachi alone, the foundation runs 8 hospitals and 2 blood banks. There is also an education scheme, which apart from teaching, reading and writing covers various vocational activities such as driving, pharmacy and para-medical training. The emphasis is on self-sufficiency.

Edhi's wife, Bilquis Edhi has played a significant role in his welfare work. Till today, she participates actively in all charity work. She has also arranged marriages for the children under her care and is known for taking extensive care of the deserving people.

Edhi foundation currently has 2 air ambulances and 1800 road ambulances making it the largest volunteer ambulance service in the world. Edhi's work is not only limited to Pakistan. The organization has carried out several relief and rescue operations in Africa, Middle East, eastern Europe and United States including the aid provided in Hurricane Katrina of 2005. It is worth noting that Edhi had developed this massive organization without any help from the Government. In fact, he was very critical of the clergy and politicians.

His one belief was in God Almighty which was the reason of his success. All his life, Edhi had only two sets of clothes which he used to wear alternatively. He and his wife lived in extremely simple circumstances and he never took any salary from the foundation. He was nominated several times for the Nobel Peace Prize and is the recipient of Lenin Peace Price, Ahmaddiya Muslim Peace Prize, Gandhi Peace Award and Nishan e Imtiaz.

Edhi left this world on 8 July, 2016 due to kidney failure, leaving behind hundreds and thousands of his children and workers whom he had adopted and taken care of. Government of Pakistan announced a state funeral for him at National Stadium, Karachi along with 19 gun salute as guard of honour. After Muhammad Ali Jinnah and Zia ul Haq, he is the only person to have achieved this honour at his death. His last wishes were that any of his organs that could be used, should be donated after his death and likewise, his corneas (eyes) were donated. He was laid to rest in Edhi Village Karachi (a cemetery established by the foundation). Edhi is called "Pakistan's version of Mother Theresa" and several international organizations have called him "The World's Greatest Humanitarian".
Malala Yousafzai#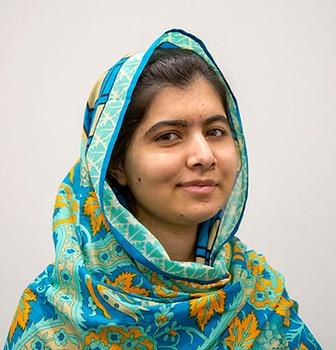 Malala Yousafzai (born 12 Jul. 1997), known as Malala for short, is a Pakistani activist for female education and the youngest ever Nobel Prize laureate. She is known for her human rights advocacy, particularly struggle for education of women in tribal areas of Pakistan. Malala was born in Mingora, Swat District in Kyber Pakhtunkhwa

Mingora, Pakistan

province. Early on, she was into writing and wrote a blog under BBC Urdu talking about Taliban Taliban occupation in Swat in the year 2009. She also appeared in a New York Times documentary where she told about life of people in Swat during the Pakistani military operation against Taliban Taliban operation.

Through these interviews in print and media, she rose to prominence. It was on 9 October, 2012 that some Taliban gunmen attempted to murder her and her friend, making the girls seriously injured. She was hit by a bullet on the head and swelling developed in the left portion of her brain. The bullet was removed after a five hour operation in Peshawar hospital. After two days, she was transferred to Rawalpindi Institute of Cardiology where she remained unconscious for few days.

Then, when her condition improved, she was sent to Queen Elizabeth Hospital in Birmingham, United Kingdom (UK) after they offered to treat her. Malala recovered from coma on 15 October 2012 and doctors assured that she will recover without any brain damage. Gradually, her condition improved and she was able to walk by herself. On 3 January 2013, she was discharged from hospital to her father's temporary home in UK. On 2 February, she had to undergo another long operation in which part of her skull was reconstructed and hearing restored by cochlear implant. Thereafter, she was reported to be in stable condition.

This attack was given international coverage and caused a wave of anger against the Taliban, worldwide. Several protests were held in Pakistan, condemning the attack and anti-Islamic ideologies of Taliban. International politicians as well as artists contributed their opinion to the issue and extended their sympathy towards Malala and right of female education in Pakistan. Soon after her recovery, Malala restarted her campaign.

She spoke before the United Nations in July 2013 and met with several leaders of the world including Queen Elizabeth and Barack Obama. She extended her campaign for right of education to every child around the world. For this purpose, then British Prime Minister Gordon Brown made arrangements for press functions for Malala with financial support for her initiatives, as well. On 10 October 2014 Malala was announced the co-recipient of the Noble Peace Prize for her struggle against the suppression of young people and the right of all children to education. She shared this prize with Kalash Satyarthi Kalash, a children's rights activist from India.

At the age of 17, she became the youngest Nobel laureate and the second one from Pakistan, after scientist Abdul Salam. Malala opened up a school in Syria through Malala fund in July 2015 and has plans for similar schools as well. Her memoir, "I am Malala" was published in October 2013, co written by British journalist, Christina Lamb. The book was praised worldwide for its tale of bravery. The international acclaim earned by Malala has received mix response from Pakistan. Her fame highlights Pakistan's most negative aspect (rampant militancy and terrorism). Moreover, Malala was not the only girl shot that day. Her friend was also injured but she did not achieve this much publicity.

Hundreds of people have died fighting with Taliban in the country but the fact that Malala received so much fame shows that there was some deliberate attempt made to highlight her. Nevertheless, the objective of Malala is clear and supported by everyone and her efforts in this regard are encouraged.
Nusrat Fateh Ali Khan#
Early life#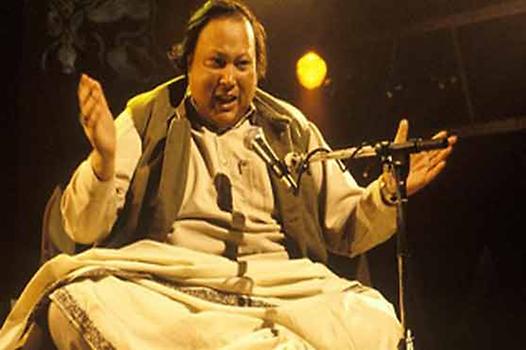 Nusrat Fateh Ali Khan (13 Oct. 1948-16 Aug.1997), known as N. Khan for short, was a Pakistani musician, primarily a singer of Qawwali Qawwali which is the devotional music of Sufis. He was born to a Punjabi family in Faisalabad

Faisalabad

. He was from a musical family. His ancestors had adopted music as a profession.

His father, Fateh Ali Khan was also a famous qawwal. This tradition of qawwalis is known to be carried on in the family for over 600 years. In that era, qawwals were not seen to be of a respectable profession so his father wanted him to choose another field like doctor or engineer. However, N. Khan showed such an aptitude in music that his father finally relented. N. Khan first learnt tabla (a drum like instrument) before moving towards vocals. After his father's death in 1964, his uncles became his mentors.
Music Career#
The family formed a qawwal party and used to perform in music festivals in the city and on radio. The first major hit of Khan came from the song Haq Ali Ali, which was performed with traditional style and instrumentation. Gradually, Khan's popularity increased, partly because of his ability to perform on a wide range of vocals for several hours continuously. In the summer of 1985, he performed at the World of Music, Arts and Dance festival in London and the same year, had a performance in Paris.

Subsequently, he held shows in other countries like Japan and United States where his performance was highly praised by the audiences. He teamed up with English singer, Peter Gabriel Peter Gabriel on the song 'The last temptation of Christ' which led him to be signed for Gabriel's Real World label, through which Khan released five qawwali albums.

Other than that, Khan collaborated with Canadian and American artists where they produced award winning hits. Khan's albums 'Intoxicated Spirit' and 'Night Song' were nominated for Grammy's Best Music Award in 1997.

He also gave the music for three Bollywood movies, collaborating with legends like Asha Bhosle and Lata Mangeshkar. The highlight of his career was the performance at Royal Albert Hall RAH, London in 1987. He was the first Pakistani to have performed there and produced such an excellent show that the audience remained mesmerised for hours.

During the next years, he had some liver and kidney problems. During one of his travels to London, the problem became severe and he was rushed to Cromwell Hospital. He died there of a cardiac arrest on 16 August 1997.

The body was brought back to Pakistan where the funeral was held. Khan is widely considered as the most important qawwal in history and has received several awards including Pride of Performance from Pakistan Government and UNESCO Music Prize. He has influenced many of today's international artists like British singer Zayn Malik Zayn and Indian composer A.R Rehman A.R Rehman.

No other musician has been able to achieve such a wide range of vocals which Khan possessed. He is popularly known as "Shahenshah-e-Qawwali", meaning "The King of Kings of Qawwali". Till today, his songs and qawwalis are equally popular. Some of their remix versions are also used in recent movies of Pakistan and India. Khan's legacy is carried on by his nephew, Rahat Fateh Ali Khan who is equally famous worldwide.
Rahat Fateh Ali Khan#
Early life#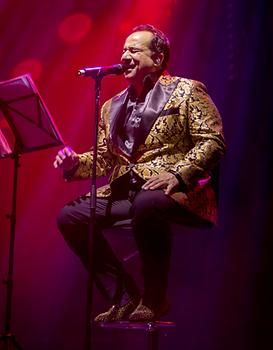 Rahat Fateh Ali Khan (born 1974), known as Rahat for short, is Pakistani musician, primarily a Qawwalli singer which is the devotional music of Muslim Sufis. He is the nephew of Nusrat Fateh Ali Khan and thus has the art of music in his genes. Rahat was born in Faisalabad into a family of traditional musicians. The son of Farrukh Fateh Ali Khan, he was trained by the legend Nusrat Fateh Ali Khan, himself in the art of classical music.

Rahat began formal training with his uncle at the age of seven and made his first public performance when he was nine, at the death anniversary of his grandfather. From the age of fifteen, he was made part of Nusrat Fateh Ali Khan's Qawwali group and accompanied his uncle on various national and international tours.
Music Career#
By 1985, Rahat had performed solo ghazals in international concerts and was well able to make a name for himself. He debuted as a playback singer for Bollywood movies with the movie 'Paap'. His first song 'Mann ki Lagan' was an instant hit and therefore he was offered to sing various other Bollywood movies. Up till now, Rahat has sang more than hundred songs for Indian movies, working with almost all the major directors and actors.

He is the first choice of musicians when it comes to romantic songs. Other than that, Rahat has contributed many songs for recent Pakistani movies and is also a popular voice for drama soundtracks. His national songs, 'Dharti Dharti' and 'Hum Pakistan Hain' are very famous all over Pakistan. Rahat became the first Pakistani to be invited at 2014 Nobel Prize ceremony, in which Malala Yousafzai received the prize. He performed Nusrat Fateh Ali Khan's famous qawwali "Tumhe Dillagi" and "Mast Qalandar" as well as "Aao Parho(Lets Study)" at the concert. His performance was a huge honour for Pakistan.

Rahat also performed at the United Nations General Assmebly UN General Assembly on 23 March 2016. It was on the occasion of "Sufi Night: Music of Peace" where the sole performer was Rahat in front of diplomats from over 140 countries. Rahat has also judged some music shows like 'Chottee Ustaad (Little Master)' with Sonu Nigam Sonu Nigam and Junoon (singing reality show), both in India. With these and many more achievements to come, Rahat is one of the biggest names of Pakistani Music Industry.
Atif Aslam #
Early life#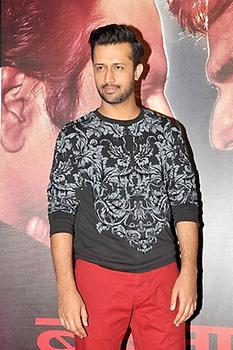 Atif Aslam (born 12 March 1983), known as Atif for short, is a Pakistani pop singer and actor, widely known throughout the world for his several hit songs. He was born in Wazirabad, Punjab

Wazirabad, Pakistan

and educated at PAF College, Lahore.

He attended Pakistan Institute of Computer Sciences (PICS) to obtain a Bachelor's degree in Computer Science. He liked to play cricket and was into music but his first love was for cricket. His dream was to represent Pakistan cricket team and for this, he even got selected in Under 19 Cricket Team as a fast bowler.
Music Career#
It was due to his friends that Atif began singing and formed a small band with his university fellows. The band was called 'Jal' Jal, which produced the song 'Aadat', that soon became an instant hit across Pakistan. On the basis of this song's popularity, Jal began their tour across the country.

However, due to some difference between the band members, Atif left the band and started his solo career. His first album, Jalpari came in 2004 and had several songs that became huge hits across the nation. His first breakthrough arrived when his song ' Woh Lamhey" was included in Mahesh Bhatt's film Zeher (2005).

Thereafter, he has been singing for many Bollywood movies. Atif released two albums after Jalpari, called 'Doorie' and 'Meri Kahani'. Both were as popular as the first one. He has a long list of international tours ranging from United States to England and Asia as well.

Atif has performed at the prestigious Royal Albert Hall in London, alongside Jay Sean and is the only Pakistani to have performed at London's O2 The 02 Arena three times. There he was joined by Bollywood singers and actors, Sunidhi Chauhan, Shaan, Bipasha Basu and Malaika Arora Khan. He has judged an Indo-Pakistani music contest called 'Sur Kshetra' along with Sonu Nigam and other singers.

Atif's career is not only restricted to acting; he has worked in a Pakistani movie 'Bol' as well which is one of the country's highest grossing movies. Atif has a huge fan following, particularly in the sub continent. He is a prominent figure of Pakistan's Pop Music Industry.
Ali Zafar#
Early life#
Ali Zafar (born 18 May 1980), known as Zafar for short, is a Pakistani singer, model and actor. Zafar stared his career from television and then moved towards music and acting in Bollywood movies. Zafar was born in Lahore

Lahore

in a Punjabi family. His parents are professors at University of Punjab. His early education was from C.A.A Public School and then he completed his graduation from Government College of Lahore and National College of Arts.
Music and acting career#
Zafar started his career as a sketch artist in Lahore and then worked in several television serials. He debuted with his album 'Huqa Pani' in 2003 which became a huge hit, selling over 5 million copies. It won the country's Lux Style Award for "Best Album".

Zafar released his second album, 'Masti in 2006. It was very popular as well and featured some very exotic and expensively made videos. One of the song "Dekha's" video was also included in a Hollywood movie, 'Wall Street'. Zafar has won several awards for youth icon, mainly because of his good looks and rock music. He started his Bollywood career with the film, Tere Bin Laden (2010) which was a major commercial success.

Thereafter, he has worked in nine Bollywood movies and contributed to their music as well. Currently, Zafar is shooting for his first Pakistani movie called 'Teefa in Trouble'. Zafar has a popular image across Pakistan as he appears in several national events and has sang many of the country's new anthems along with modeling as well.

Internationally, he has performed at Cannes Film Festival in France, London's O2 Arena and various Indian award functions along with his co actors. Zafar is a cricket lover and has recently sang for the 'Pakistan Super League' official song. He hosts and performs in most of the country's award functions and is indeed a 'Youth Icon' for Pakistan. He is married to his long time fiancee, Ayesha Fazli. The couple has a son and daughter.
Shaan Shahid#
Early life#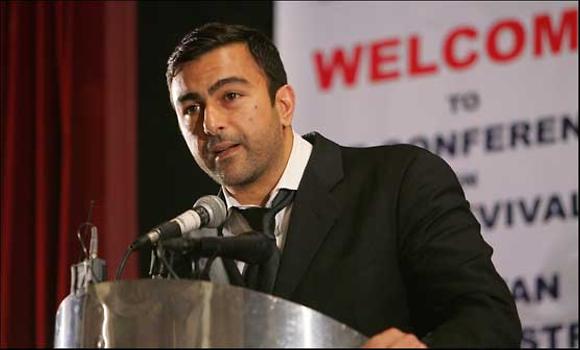 Shaan Shahid (born 27 Apr. 1971), commonly known as Shaan, is a Pakistani actor, writer, model and film director. With a career of over two decades and 500 films, Shaan has established himself as the most popular leading actor of the country. He was born to film director Riaz Shahid and film actress Neelo in Lahore. He got his early education from the prestigious Atchison College and then left for New York to join Newtown High School. Though he wanted to become a lawyer, he could not complete his studies and returned to Pakistan seven years later.
Acting Career#
After returning to the country, he took up his family business of Riaz Shahid Films and started his acting career at the age of 19 in the film 'Bulandi'.

Thereafter, he has acted in hundreds of films, both in Urdu and Punjabi language. In recent years, he has acted in the movies, 'Waar' and 'Yalghaar' which are both related to military action in Pakistan. The latter is Pakistan's most expensive movie up till now and has done very well at the box office. Shaan has tried his luck on film directing as well.

He has directed and acted in three of his movies and three more are in production phase. Other than this, Shaan is the host of a morning show at a Pakistani TV channel and acts in many commercials nowadays. Due to his popular image, he is the first choice of businesses in their search of brand ambassador.

Shaan is a great inspiration for young actors, who have entered the media industry in recent years. Shaan is married to Aamina Shaan and is the father of four girls.
Fawad Khan#
Early life#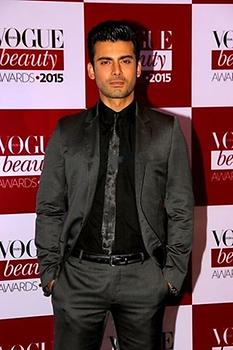 Fawad Khan (born 29 Nov. 1981), known as Khan for short, is a Pakistani actor, model and singer who appears in Pakistani TV serials, Lollywood and Bollywood films. Born in Karachi

Karachi

, he spent most of his childhood abroad in Dubai, Athens and Manchester before returning to Lahore at the age of 13.

He has two sisters, one of her is an architect and the other is a doctor. Khan is the surname of Pashtuns in Pakistan. Though Fawad Khan is a Pashtun, but he speaks Punjabi as first language. He did his A-Levels from Lahore Grammar School and then enrolled at National University of Computer and Emerging Sciences (NUCES), Lahore to obtain a degree in Computer Engineering.
Music and acting career#
Despite his studies, Khan's interest was not in computers but in singing and acting. From 2000-2012, Khan was part of the band 'Entity Paradigm' which released its first album, 'Irtiqa' in 2003. Khan took part in many musical shows along with his colleague Ahmed Ali Butt. They produced several hit songs like "Rahguzar" and title tracks of TV serials. Later, Khan turned towards acting.

His debut film was 'Khuda Kay Liye' where he played the role of a musician, brainwashed by Muslim clerics. The film was the highest grossing Pakistani movie of 2007.

He gained popularity from Hum TV's drama serials Humsafar, Akbari Asghari, Dastaan and Zindagi Gulzar Hai over the next three years. These dramas won him many awards including HUM award and Lux Style Award for 'Best Actor' from the year 2008-14. Khan has acted in three Bollywood movies, 'Khoobsurat', 'Kapoor and Sons' and 'Ae dil hai Mushkil'. His work has received praise from across the border and he has several upcoming projects there as well.

Khan has done considerable work in philanthropy. He has collected charity for Shaukat Khanum Cancer Hospital from Bahrain and has made other international tours for the same purpose. Currently, he is a popular face of fashion events, TV commercials and award functions. He is happily married to his childhood love, Sadaf Khan and together, they run a clothing brand called "SILK'.
References#