Durbar Square Hanuman Dhoka Nasal Chowk#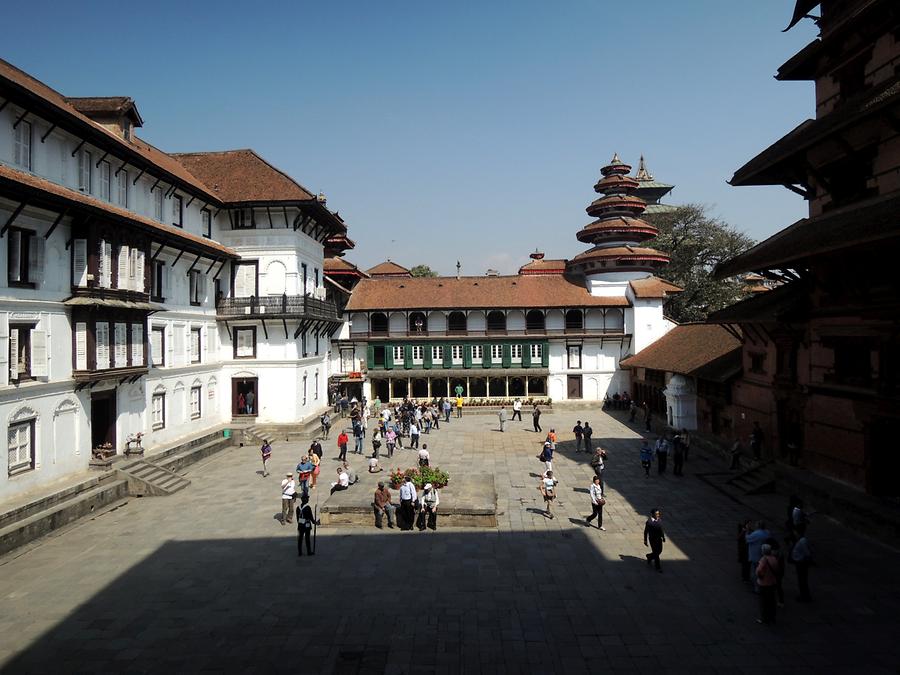 King Birendra was crowned on the platform in the middle of the yard.
Birendra Bir Bikram Shah ( 1945 – 2001) was the 11th King of Nepal and the eldest son of King Mahendra, whom he succeeded in 1972.
He reigned until his death in the 2001 Nepalese royal massacre.
The courtyard was built during Malla Period (1200 - 1800), the buildings around it are creations of the Rana rulers (1846 - 1951).