Jebel Liban and Jabal ash Sharqim#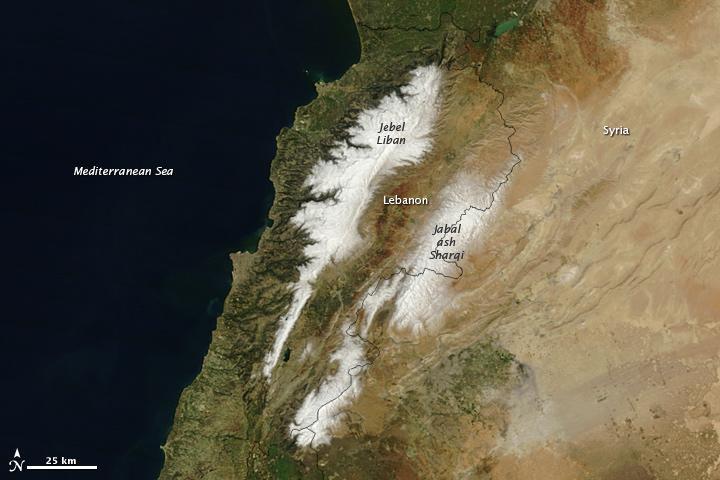 Bordering the eastern Mediterranean Sea, Lebanon might call to mind sunny beaches and historic port cities like Sidon and Tyre. However, the country is also home to towering, snowy mountains and ski resorts. In fact, the name Lebanon is derived from the Semitic word lbn, which means "white" in reference to either the snow-covered mountains or limestone cliffs.

This satellite image highlights the countrys two mountain ranges, Jebel Liban and Jabal ash Sharqim, covered in fresh snow. (Jebel or jabal mean "mountain" in Arabic.) Snow is not unusual in Lebanon, where ski resorts are open about three months of the year.