Buddha at Bong eun temple#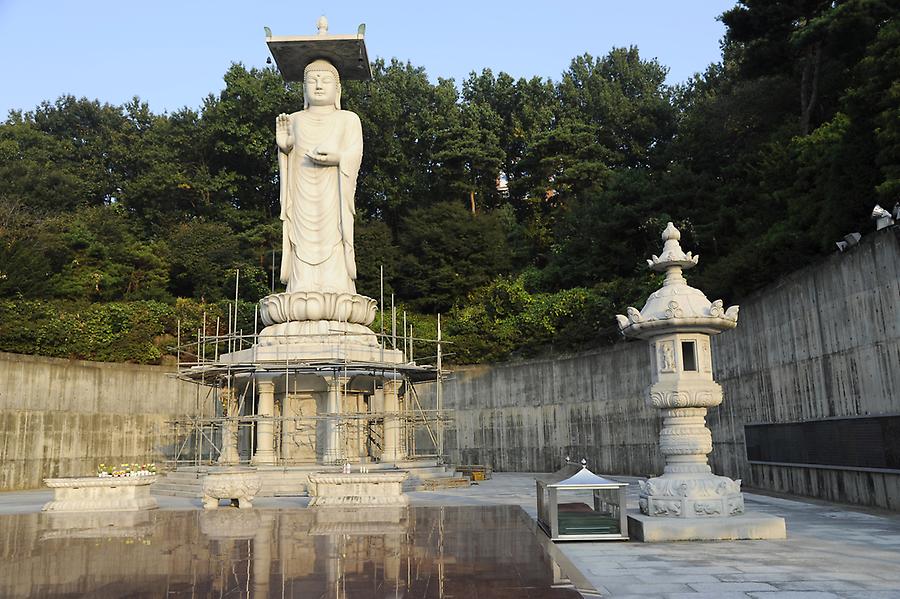 Maitrea is the future Buddha. He wears a pagoda-style hat. It is told that he will appear on earth 5000 years after the ancient Buddha. He will be a world teacher and help people reaching a higher level of enlightenment. His hand position symbolizes protection.

Unter einem pagodenähnlichen Hut erhebt sich Maitrea, der Buddha der Zukunft. Er soll 5000 Jahre nach dem historischen Buddha als großer Weltenlehrer auf der Erde erscheinen, um die Menschheit auf ein höheres Niveau der Erleuchtung zu heben. Seine Handgesten symbolisieren Schutzgewährung.