Inside the Haein Temple#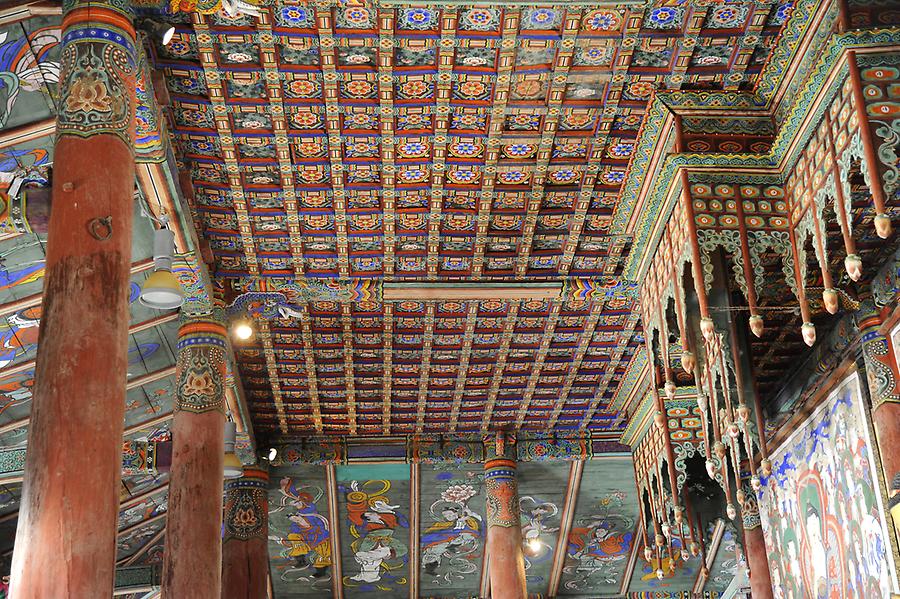 Inside the individual prayer halls under magnificent wooden ceilings, believers pay homage to the representations of the different Buddhas and Bodhisattvas. They represent specific virtues respectively, which you try to strengthen through worship.
Im Inneren der einzelnen Gebetshallen huldigen die Gläubigen unter prachtvollen Holzdecken den Darstellungen der verschiedenen Buddhas und Bodhisattvas. Sie stehen jeweils für ganz bestimmte Tugenden, die man durch Anbetung in sich selbst zu stärken sucht.